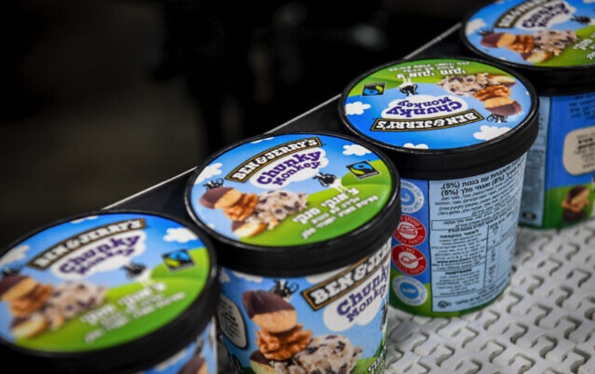 In The News
Ben & Jerry's seeks injunction against parent company as Israel legal battle goes on
NEW YORK — Ben & Jerry's sought an injunction in a New York court on Monday against its parent company amid an ongoing legal battle sparked by the US ice cream maker's attempted boycott of West Bank settlements last year.
The Vermont-based company is seeking to prevent its parent firm Unilever from transferring intellectual property and branding to Ben & Jerry's Israel, which Unilever granted independence in a settlement earlier this year.
Ben & Jerry's lawyers argued in the hearing that Ben & Jerry's Israel could usurp the company's image by taking a new flavor and changing its branding. For example, Ben & Jerry's could make a flavor in support of Palestinians, and the Israel branch could then take the same flavor and brand it as pro-settlement, the lawyers argued. Ben & Jerry's considers the branding surrounding its social mission and activism as key to its business success.
As evidence, the company's lawyers pointed to the Ben & Jerry's Israel website, which displays some images of the company's branding in English, and an interview Israeli franchise owner Avi Zinger gave to Haaretz last month, in which he said he "can do what he wants" with the company.
Read More: Times of Israel