United Nations (UN)
Belgian town forfeits UN heritage status to keep parade featuring anti-Semitic float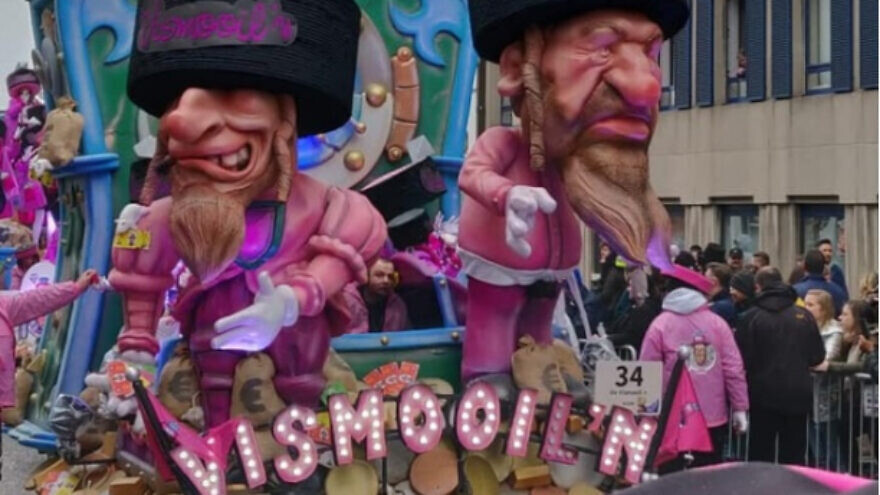 (December 2, 2019 / JNS) A Belgian town has decided to drop itself from the list of United Nations' cultural heritage sites in order to keep a carnival that in March featured a float that depicted large-nosed religious Jews sitting on bags of money.
The decision came a week ahead of a U.N. Educational, Scientific and Cultural Organization (UNESCO) meeting in Colombia, where one of the topics was whether Aalst should stay on the Intangible Cultural Heritage list.
The European Union and the European Jewish Association have vocally criticized the carnival that has taken place since 2010.
Aalst Mayor Christoph D'Haese said that city officials were tired of the complaints that the event was anti-Semitic. He told Flemish broadcaster VTM that the officials "have had it a bit with the grotesque complaints, and Aalst will renounce its UNESCO recognition."
"It was clear that we had to go, so we kept the honor to ourselves," he added.
Organizers of the 2020 event published 150 caricatures mocking Jews ahead of the event.
The caricatures, which feature Orthodox Jews with red, hooked noses and golden teeth, were printed on ribbons for participants.
"A one-off is a one-off, and we hoped that this was the case with the disgusting images at last year's carnival. Instead, these ribbons represent a willful desire to offend," said European Jewish Association chairman Rabbi Menachem Margolin in October. "The thing about a joke is that it is supposed to make everyone laugh. And we Jews have a fantastic sense of humor. But no Jew anywhere in Europe is laughing."
The ribbon-makers have argued that the they are in the spirit of the carnival, which is known for its over-the-top satirical take on religion, politics and culture.
"It is unacceptable that the parade retained its listing for six years after featuring the Holocaust caricature," said B'nai B'rith International in a statement on Monday. "To prevent a similar situation from occurring in the future, UNESCO must create a de-listing mechanism for items on the cultural heritage list. Currently, no event has ever been de-listed."
Read more: Jewish News Syndicate