Hamas
Beersheba targeted by rocket attack for first time since 2014 war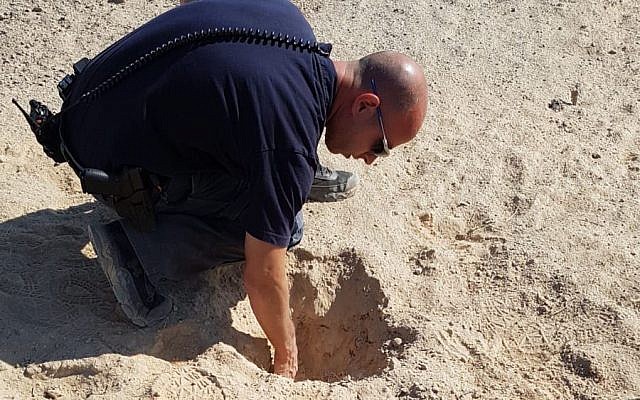 A rocket launched from the Gaza Strip struck a field north of Beersheba on Thursday afternoon, setting off sirens in the southern city for the first time since the 2014 Gaza war and puncturing a purported ceasefire that lasted approximately two hours.
There were no immediate reports of injuries or damage.
Beersheba Mayor Ruvik Danilovich said the Grad rocket landed in an open area north of the city, but he was still waiting to hear additional details from security officials. The military said it could only confirm that a rocket had been launched at the city.
Police said sappers were called to the scene to remove the rocket debris.
Videos circulated on social media apparently showing the location of the impact site.
No Palestinian terrorist group immediately took responsibility for the attack.
Palestinian media reported Israeli artillery strikes against terrorist groups' positions in the Gaza Strip around the same time as the attack, though it was not immediately clear if these raids were related to the rocket launch.
The attack against Beersheba marked a significant increase in the level of violence from the Gaza Strip. Terrorist groups in Gaza have launched over 180 rockets and mortar shells at southern Israel since Wednesday evening; however, these have been mainly directed at communities directly adjacent to the coastal enclave. Beersheba is located some 40 kilometers (25 miles) from Gaza.
Read More: Times of Israel