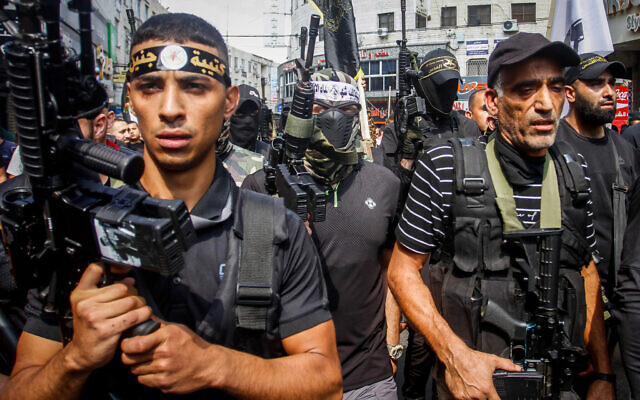 In The News
Terrorism
Bedouin Israeli brothers charged with supplying arms to Islamic Jihad in West Bank
The Shin Bet security agency on Thursday said two Israeli brothers from a southern Bedouin town were arrested for allegedly supplying Palestinian Islamic Jihad operatives in the West Bank with firearm parts and ammunition.
In December 2022, Border Police troops detained Adam and Mohammed Abu Taha, residents of Tel Sheva, as well as Majdi Amarna, a Palestinian from the West Bank village of Yabed, near Jenin, over the suspected illegal arms trade.
According to the Shin Bet, the Abu Taha brothers supplied some 150,000 rounds of ammunition and dozens of weapon parts to Islamic Jihad terror operatives in the Jenin area. A complete M16 rifle was seized from the two men during their arrest.
Read More: Times of Israel