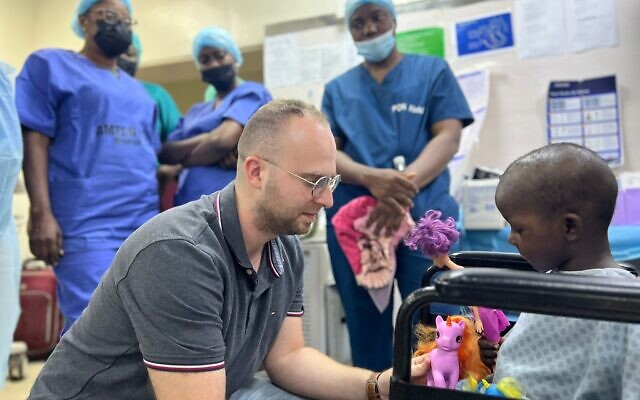 Issues
Battling kids' eye cancer in Nigeria, Israeli doctors introduce pinpointed chemo
Week-long mission from Sheba Medical Center aims to teach local doctors to perform the complex procedure that spares patients the side effects of full body radiation
Israeli doctors on a week-long humanitarian mission to Nigeria said Friday that they had introduced pinpointed chemotherapy, in a move expected to have widespread benefits in treating children with eye cancer in the West African country.
Dr. Mattan Arazi, an ophthalmology resident at Sheba Medical Center, returned to Israel on Friday, along with four colleagues, and told The Times of Israel that they introduced a form of chemotherapy that is far easier for children to sustain. They trained local doctors and treated children together with them.
"It was very challenging and rewarding to treat these children, and work with local doctors to address this life-threatening disease," Arazi said.
Read more: The Times of Israel