Terrorism
Balloon-borne device found near community in Gaza border region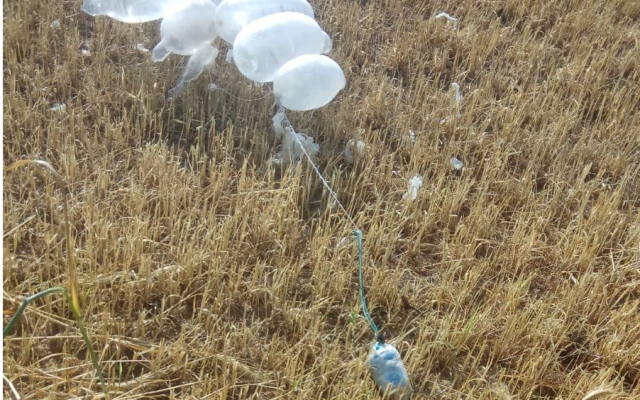 A suspicious package attached to balloons was found Monday morning near a community close to the border with the Gaza Strip, the Eshkol Regional Council said.
"A bunch of balloons attached to a package was found in an open area outside an Eshkol community," the council said in a statement.
Police sappers were alerted to deal with the device. There were no reports of injuries or damage.
The incident came after a fresh surge in violence that began last Thursday, including two nights of rocket attacks and retaliatory air force strikes, and a wave of arson balloons sent into Israel.
On Sunday, as a fragile calm returned to the border region, a Qatari delegation led by envoy Mohammed al-Emadi entered the Gaza Strip with a fresh delivery of cash, according to Palestinian media reports.
The delegation had been expected Saturday, but was reportedly delayed by a day due to discussions with Israeli officials on issues relating to the truce deal aimed at keeping calm along the border.
The cash will be distributed to needy families in Gaza on Monday, starting at 8 a.m., the reports said. It is also used to fund UN-run work programs.
Read More: Times of Israel