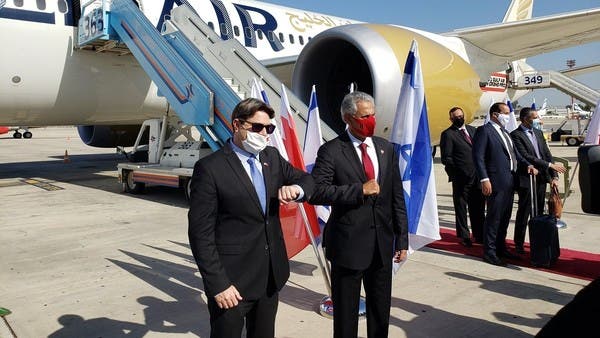 In The News
Bahraini Minister Zayed bin Rashid Al-Zayani Praises 'Global Impact' Of Israel Visit
12/03/2020
'The big stuff will come,' Minister Zayed bin Rashid Al-Zayani says, 'and it will come big once it arrives'
Bahraini Minister of Commerce, Industry and Tourism Zayed bin Rashid Al-Zayani said during his official visit to Israel that "the impact is global," speaking in an interview given to i24NEWS Thursday.
"We're not in this for the short term," he added. "We're ready to make it a long-lasting growing agreement."
"I think what fascinated us most looking at Israel is how quickly the economy grew here and how the GDP grew and how it's primarily driven by innovation and technology," he told Calev Ben David on The Rundown."
"We'd like to learn more from the Israeli private sector," Al-Zayani added.
Earlier, he said Bahrain will mark Israeli products produced in the West Bank as "Made in Israel," stressing that "Israelis are as welcome as any other international company in Bahrain."
"Unfortunately, I haven't had time on my schedule to be a tourist," he said. Al-Zayani expressed desire to visit Jerusalem and "give it its true worth as purely a tourist," noting that this will be an attraction for Bahraini tourists.
"It is a spiritual city; you can feel it in the air," he said, adding: "it's a city I would like to go visit and give it its true worth as purely a tourist.
Read More: I24