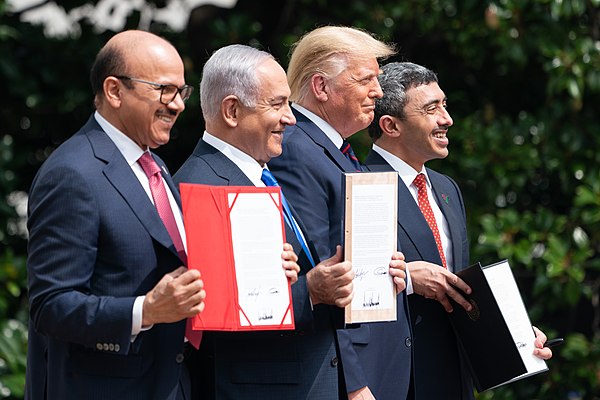 In The News
Bahraini Minister: We Will Make Peace With Israel A Success Story
12/01/2020
Israel and Bahrain are working to quickly bring the normalization of their ties to fruition, Bahraini Industry, Commerce and Tourism Minister Zayed bin Rashid Al Zayani said in Jerusalem on Wednesday.
Al Zayani said "the whole world is watching, and we are determined to make this a success story and a case study for others."
The Bahraini minister led the first-ever trade delegation from his country to Israel, since normalization was announced in September. He arrived on Tuesday with 40 government officials and businesspeople. Israel and Bahrain signed agreements to cooperate in tourism and culture during Al Zayani's visit.
Al Zayani met with Prime Minister Benjamin Netanyahu and Foreign Minister Gabi Ashkenazi on Wednesday.
Peace between Bahrain and Israel "leaves this world a better place for future generations than the one we inherited," he told Netanyahu. "Peace has been signed, the foundation has been laid. It is now upon us…to move forward and forge peace by having direct, constant integration between business communities, which we believe will filter down to the common citizen."
"We are genuine about this and fully committed…We're moving at quite a fast pace because we want to catch up on lost time," Al Zayani said.
Read More: Jerusalem Post