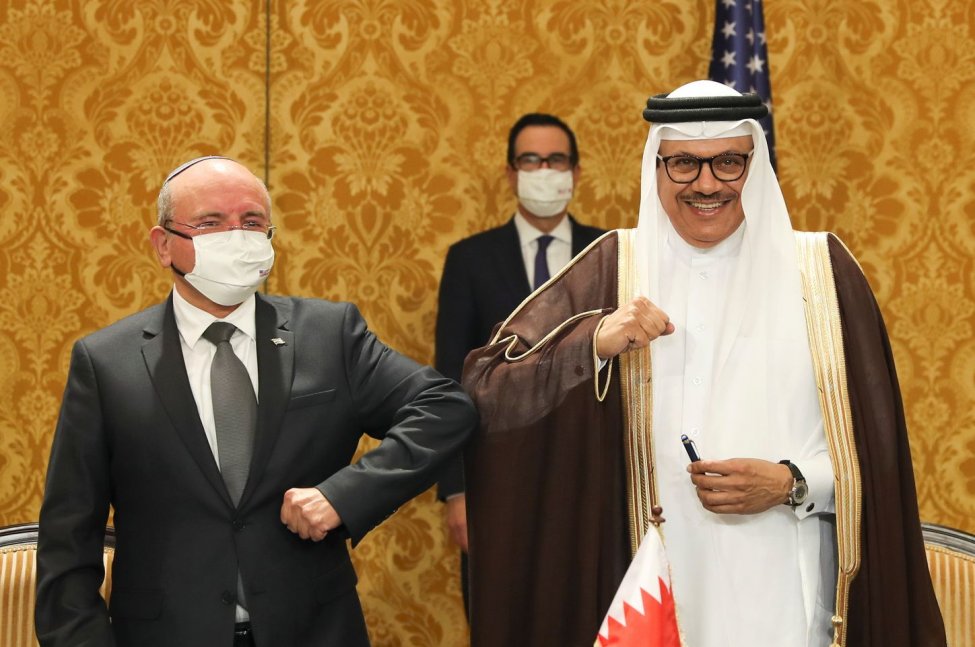 In The News
Bahrain Trade Delegation To Visit Israel Next Week
11/29/2020
Bahraini Minister of Industry, Commerce and Tourism Zayed R. Alzayani is set to visit Israel next week, the Foreign Ministry confirmed on Sunday.
Alzayani will be accompanied by a 40-person trade delegation, the first-ever from his country to Israel, meant to encourage Israeli investments in Bahrain.
The minister is expected to meet with Foreign Minister Gabi Ashkenazi and Economy Minister Amir Peretz.
Bahraini business leaders are expected to be part of the delegation and meet with their Israeli counterpart.
Earlier this month, Bahraini Foreign Minister Abdullatif bin Rashid Al Zayani led the first-ever official delegation from his country to Israel, following the announcement of diplomatic relations between Manama and Jerusalem in September.
Prime Minister Benjamin Netanyahu is planning a reciprocal visit to Manama, likely to take place after Hanukkah. 
Read More: Jerusalem Post