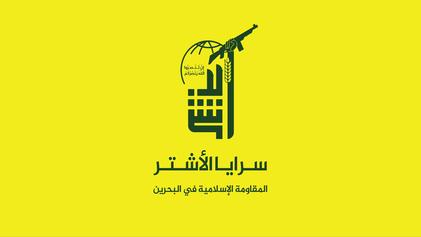 Issues
Bahrain – Saraya al Ashtar
Saraya Al Ashtar (AL-Ashtar Brigades) was named after Malik al-Ashtar, a figure significant to Shia's from the early days of Islam. Based in Bahrain, they are funded, trained, and armed by Iran.
Ideologically the terror group has openly stated that it is loyal to the regime of the Islamic Republic of Iran. Like other Iranian proxies, they have adopted similar insignia to the Iranian Revolutionary Guard Corps.
The group has claimed responsibility for multiple attacks primarily targeting police and security forces as they attempt to overthrow the government in Bahrain. In 2014 it was responsible for a terror attack that killed two Bahraini police officers and one Emirati officer in a bomb attack.
The State Department designated it a Foreign Terrorist Organization in July 2018. In a 2018 briefing, State Dept. Coordinator for Counterterrorism Nathan Sales stated, "Al Ashtar is "another in a long line of Iranian sponsored terrorists who kill on behalf of a corrupt regime."