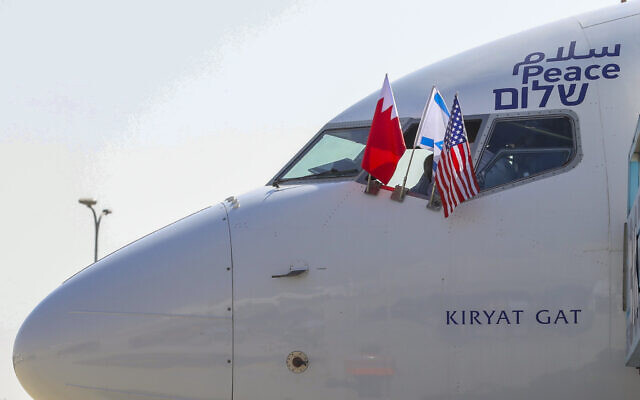 In The News
Bahrain envoy: Abraham Accords helped keep lid on Gaza war in May
Bahrain's ambassador to the US said Monday that the Abraham Accords helped end the recent Gaza war and mitigate damage from the fighting.
"A couple months ago… we saw a true reflection of how the accords can bring about peace," Sheikh Abdullah bin Rashid Al Khalifa said in a live interview organized by the ROPES civil society group.
Israel and Hamas-led fighters in Gaza fought an 11-day war in May, with thousands of rockets fired into Israel by Palestinian terrorists and heavy Israeli airstrikes in Gaza halted only by a ceasefire deal mediated by the US, Egypt and Qatar.
Khalifa did not say how Bahrain or any of the other Abraham Accords countries directly contributed to ending the fighting or mitigating its damage, but noted that the May war was much shorter and less deadly than the last major engagement between Israel and Gaza, a 50-day war fought in 2014.
"Overnight there was an escalation in Gaza. That escalation reminded us of 2014, but when we compare the two, we see how shorter it [was] this year than it was in 2014. Obviously there were casualties, but much less this time than in 2014," Khalifa said.
Read More: Times of Israel