US-Israel Relationship
Backing Trump criticism, Netanyahu suggests US reroute aid to Palestinians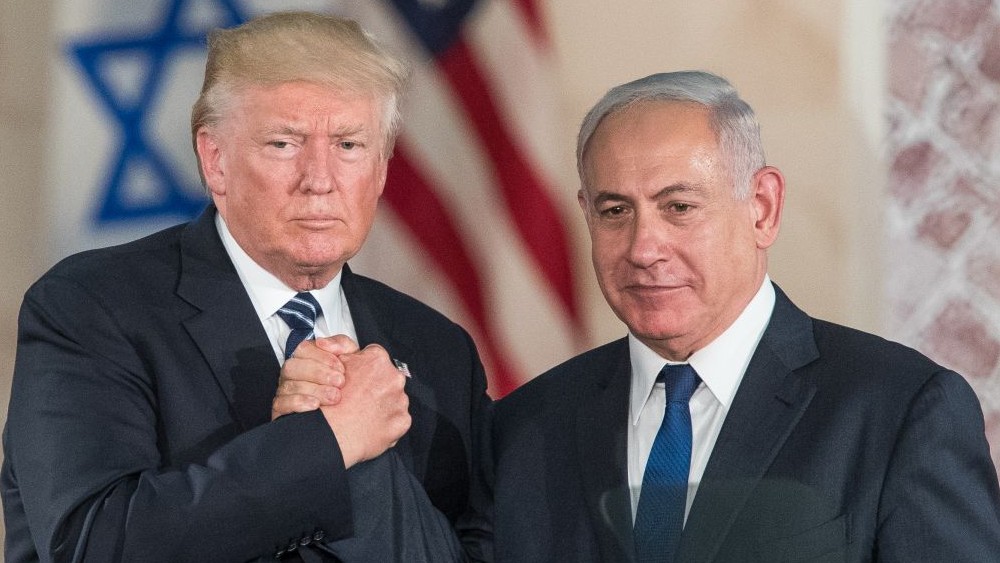 Israeli Prime Minister Benjamin Netanyahu on Sunday backed US President Donald Trump's criticisms of the United Nations Relief and Works Agency (UNRWA), an agency dedicated exclusively to serving Palestinian refugees throughout the Middle East, and suggested that US funding to the organization be instead rerouted to the UN body responsible for all other refugees in the world.
"I fully agree with President Trump's strong criticism of the UNRWA organization," Netanyahu said of Trump's threat to slash Washington's contribution to the aid agency if the Palestinian leadership did not enter into peace negotiations with Israel.
"I made a simple suggestion that UNRWA support funds should be gradually transferred to the UN High Commission for Refugees, with clear criteria for supporting real refugees rather than fictitious refugees, as is the case today under UNRWA," Netanyahu said.
Netanyahu's statement came amid reports that the premier was cautiously backing Trump's threat to cut UNRWA funding while also seeking to minimize possible humanitarian fallout from the move — especially in the volatile Gaza Strip.
Israel has often criticized UNRWA, accusing it of perpetuating the plight of Palestinians by allowing the descendants of first-generation Palestinian refugees — those who fled what is today Israel when it was declared an independent state in 1948 — to maintain refugee status in their host countries.
Netanyahu echoed this criticism Sunday, saying it is an "absurdity" that "there are already great-grandchildren of non-refugees" who are today treated by UNRWA as refugees.
"This is a body that was established separately 70 years ago, only for the Palestinian refugees, while there is a UN Commission to deal with the problems of the rest of the refugees in the world," Netanyahu said.
The prime minister said UNRWA aims to perpetuate "the narrative of the so-called 'right of return' with the aim of eliminating the State of Israel, and therefore, UNRWA must pass from this world."
For the Palestinians, the right for descendants to return to homes they either fled or were forced out of is a prerequisite for any peace agreement with Israel, but it is a demand the Jewish state has rejected out of hand.
In a Twitter tirade last week, Trump conditioned the continuation of US aid to UNRWA, one of the primary sources of humanitarian aid for Palestinian refugees, on the Palestinians' "coming to the negotiation table" with Israel.
Read More: I24  News