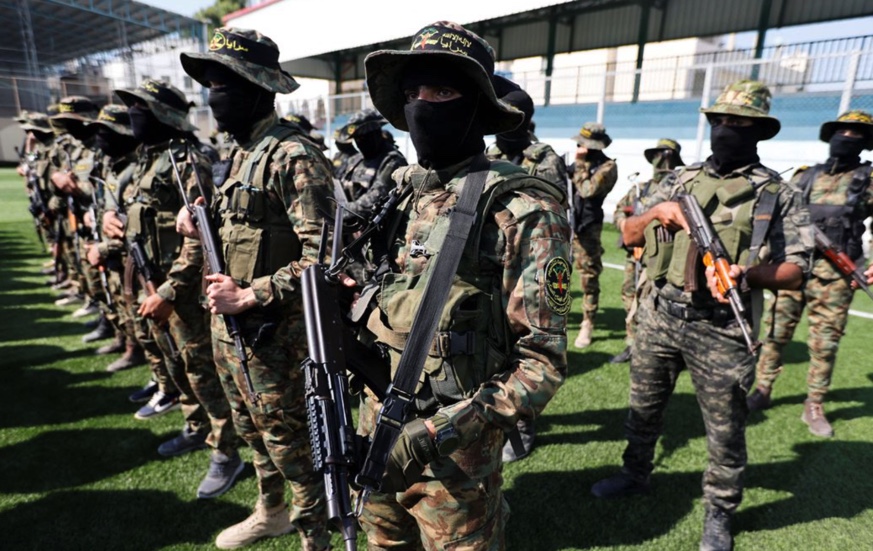 In The News
Away from Gaza, Islamic Jihad digs in against Israel on West Bank
For the masked gunmen in Jenin refugee camp, Israel's unannounced strike against Islamic Jihad in Gaza on Friday can have come as little surprise after months of clashes that have steadily lifted the profile of the Iran-backed militant group.
Firing into the air during a rally late last month to commemorate three young men killed 40 days earlier, they were admonished by a voice from the crowd which called out: "Save your ammunition for the black days that are coming!"
The weekend bombardment of Gaza by Israeli planes and the hundreds of rockets fired towards Israel from Gaza were the biggest cross-border confrontation in more than a year.
Israel focused its operation against Islamic Jihad, which it calls an Iranian proxy, while carefully avoiding a direct confrontation with the larger and more powerful Hamas group that rules the Gaza Strip.
But the conflict followed regular clashes in cities in the occupied West Bank and was set off by the arrest in the town of Jenin of Bassam Al-Saadi, a senior leader of the movement.
Read More: Reuters