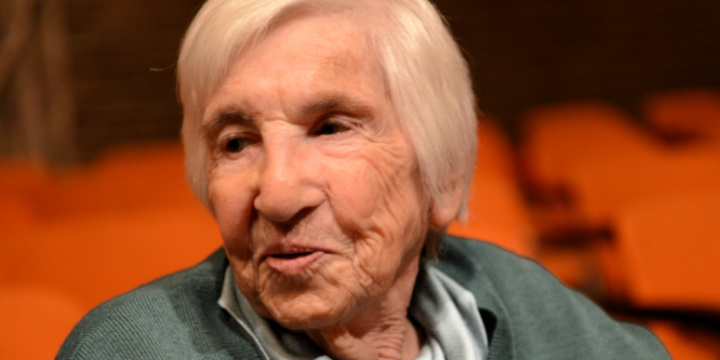 Auschwitz Survivor Who Used Music to Help Combat Racism, Antisemitism Dies at 96
JNS.org – Holocaust survivor Esther Bejarano died on July 10 at the Jewish Hospital in Hamburg, Germany, at the age of 96, according to The Associated Press.
Born in 1924 in the French-occupied German town of Saarlouis, Bejarano was the daughter of Jewish cantor Rudolf Loewy. Her family moved to the city of Saarbruecken but after Nazi forces seized power in 1935, her parents and sister were deported and killed.
Bejarano performed forced labor before being sent to Auschwitz-Birkenau in 1943, where she volunteered to become a member of the girls' orchestra. She played the accordion every time trains full of Jews arrived at the death camp.
Read More: Algemeiner