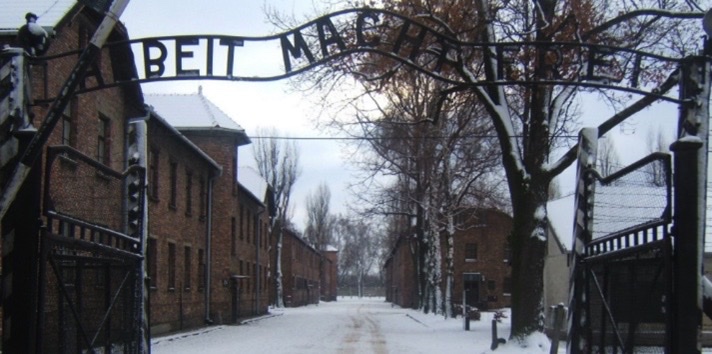 In The News
Auschwitz-Birkenau Site Vandalized With Antisemitic, Holocaust Denial Graffiti
Wooden barracks at the Auschwitz II -Birkenau death camp memorial site in Poland were vandalized with antisemitic phrases as well as Holocaust denial slogans, staff operating the memorial grounds disclosed on Tuesday.
Signs of the act were discovered on Tuesday on nine wooden barracks at the Auschwitz-Birkenau memorial and museum site, the institution said in a statement. They included spray-painted inscriptions in English and German, some of them "antisemitic in nature." There were "two references to the Old Testament, often used by antisemites, and denial slogans," the statement read.
"Such incident is, above all, an outrageous attack on the symbol of one of the greatest tragedies in human history and an extremely painful blow to the memory of all the victims of the German Nazi Auschwitz-Birkenau camp," the museum stated.
Read More: The Algemeiner