Holocaust
At Yad Vashem, German president says Germans haven't learned lesson of Holocaust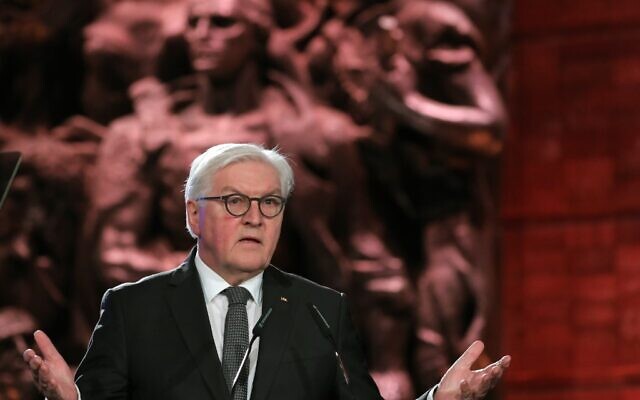 German President Frank-Walter Steinmeier said Thursday that his nation had not fully learned the lessons of the Holocaust, as Jew-hatred was still growing.
In an emotional speech at Jerusalem's Yad Vashem Holocaust memorial, Steinmeier reiterated that his country assumes full responsibility for the Nazi genocide of the Jewish people.
"The industrial mass murder of six million Jews, the worst crime in humanity, was committed by my country. The terrible war, which cost over 50 million lives, originated in my country," Germany's head of state acknowledged.
"The Eternal Flame at Yad Vashem does not go out. Germany's responsibility does not expire. We want to live up to our responsibility. By this, you should measure us," he said. "Seventy-five years after the liberation of Auschwitz, I stand here as the president of Germany, laden with guilt."
Read more: The Times of Israel