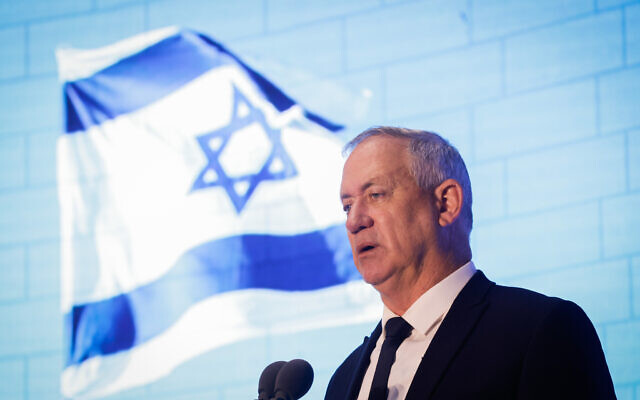 At Lebanon war memorial, Gantz says next conflicts likely to need ground troops
Defense Minister Benny Gantz warned on Thursday that future military conflicts are likely to involve Israeli ground troops.
Speaking at a memorial ceremony at Mount Herzl marking 15 years since the outbreak of the Second Lebanon War, Gantz proclaimed that the IDF is "prepared to engage our full capacity."
"In future campaigns, or, God forbid, in war, if we need to get into enemy territory, ground troops, both in regular and reserve duty, will constitute a central component of the fighting," Gantz said. "We will use them if it becomes necessary."
The defense minister noted that his statement applies to a potential future conflict along the border with Lebanon or anywhere else.
During the 11 days of conflict between Israel and Hamas in Gaza last month, Israeli ground troops did not enter the Strip, although ground forces did fire on Hamas targets from just outside the territory.
Read More: Times of Israel