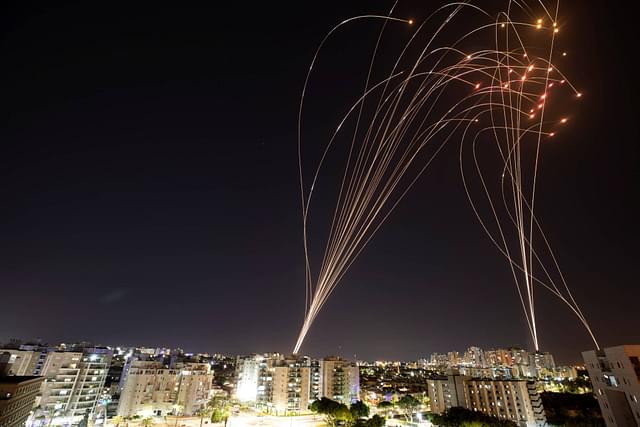 In The News
Over 3100 Gaza rockets fired at Israel since Monday
05/16/2021
Israel's Iron Dome anti-missile system had intercepted over 1,000 rockets
Israel's army said Sunday about 3,000 rockets had been fired by Islamist terrorists from the Gaza Strip towards the Jewish state since conflict escalated seven days ago, the highest rate ever recorded.
About 450 failed launches fell in the Gaza Strip. Israel's Iron Dome anti-missile system had intercepted over 1,000 rockets.
"Hamas has been carrying out a very intense attack in terms of rate of fire," Israeli General Ori Gordin told reporters as Israeli strikes have kept hitting targets in the enclave.
The heaviest fighting since 2014, sparked by unrest in Jerusalem, saw Israel retaliate to heavy rocket fire from the coastal enclave, with the death toll since Monday rising to 181 in Gaza and 10 in Israel, according to authorities on either side.