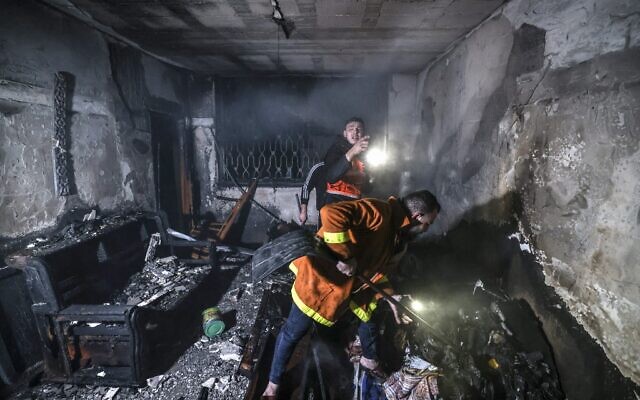 In The News
At least 21 people, including 7 children, killed in Gaza apartment fire
At least 21 people, including seven children, were killed Thursday evening when a fire erupted in a residential building in the Jabaliya Camp in the northern Gaza Strip, according to rescue workers and hospital officials.
The blaze erupted on the third floor of a three-story building in the crowded Jabaliya camp, according to the Palestinian terror group Hamas, which rules the Strip. None in the house survived.
Palestinian reports said the vast majority of the fatalities were from a single family — named as Abu Raya — that had gathered together to celebrate the return of a family member from abroad.
The Civil Defense in Gaza, which is run by Hamas, attributed the cause of the fire to gasoline that was being stored in the building. It was not immediately clear how the gasoline ignited, though initial reports indicated that it may have leaked and caught fire when celebrants lit candles.
Officials said an investigation was underway.
Read More: Times of Israel