Iran
At Jerusalem summit, Bolton says Iran has 'open door' for negotiations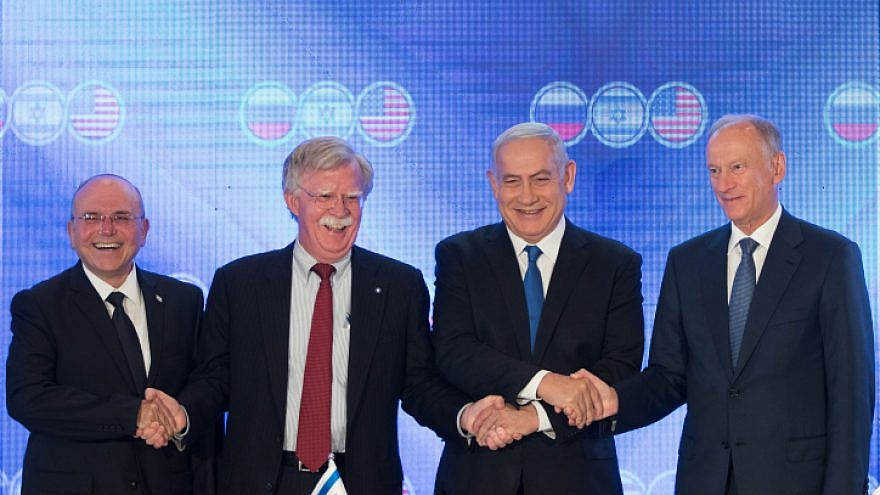 (June 25, 2019 / JNS) As a historic tripartite summit between top Israeli, American and Russian security officials got underway in Jerusalem on Tuesday, U.S. National Security Advisor John Bolton assured Iran that U.S. President Donald Trump is ready to enter negotiations.
Despite a spike in tensions between the United States and Iran in recent days, Bolton said that "all that Iran needs to do is walk through that open door" to find a willing negotiation partner.
He made the statements at a high-profile security summit attended by attended by his Israeli and Russian counterparts Meir Ben-Shabbat and Nikolai Patrushev, along with Israeli Prime Minister Benjamin Netanyahu.
Bolton lamented that Iran's silence in the wake of rising tensions has been "deafening."
Prior to the event, Netanyahu greeted and thanked Patrushev, and revealed that Russian President Vladimir Putin would attend an event in Israel later this year "to lay the cornerstone of the monument commemorating the siege of Leningrad, and also to begin the events commemorating the 75th anniversary of the liberation of Auschwitz."
Read More: Jewish News Syndicate