Israel Defense Force (IDF)
At farewell ceremony, PM salutes outgoing IDF chief for fighting Iran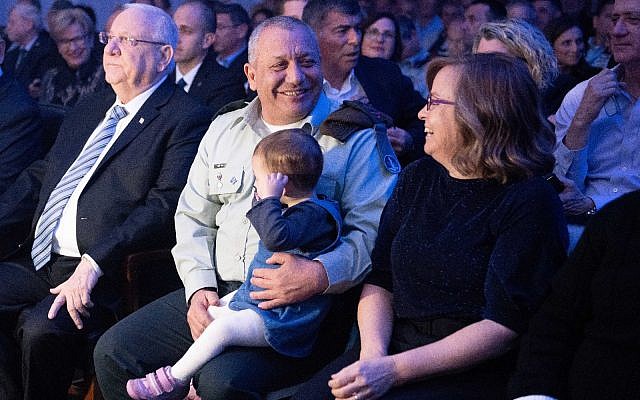 Prime Minister Benjamin Netanyahu on Sunday lauded outgoing army chief Gadi Eisenkot for blocking Iran and its proxies on four fronts during his tenure as commander of the Israel Defense Forces.
Speaking at a farewell ceremony attended by a bevy of senior political and defense officials, Netanyahu said the general also succeeded in instituting a series of streamlining and modernizing measures as part of the multi-year Gideon Plan.
"In the Middle East, there's no mercy for the weak. Only the strong survive. The constant cultivation of our strength is a necessary condition of our existence. It is also a necessary condition for achieving peace with our neighbors," Netanyahu said.
"The citizens of Israel know just a tiny fraction of what has been done in the past four years," he said.
In addition to the prime minister, President Reuven Rivlin also spoke at the farewell ceremony at the army's Tel Aviv headquarters, known as the Kirya.
"You were the right person in the right place. Happy is the people that has you as one of its sons. I know that you prefer to be out of the limelight, but nevertheless, I hope that we will see you in public roles again," Rivlin said.
Eisenkot's successor, Maj. Gen. Aviv Kochavi, was also in attendance, along with his predecessors, Benny Gantz and Gabi Ashkenazi.
Kochavi will formally take over as chief of staff on Tuesday.
"Over the past four years, we have worked without stop to ensure the power of the IDF," the outgoing army chief said in his speech.
Read More: Times of Israel