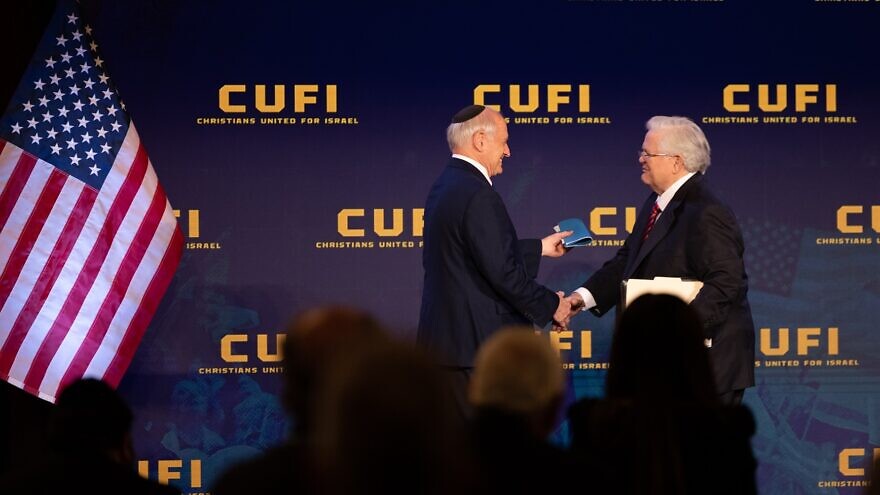 At CUFI gathering, Christians and Jews alike vow to fight BDS 'economic anti-Semitism'
If day one of the Christians United for Israel 2021 summit was about honoring Israel, the next day's focus at the organization's annual conference held this year in Dallas was a call to action.
The more than 700 invited CUFI leaders and donors at the two-day conference on July 18-19 arrived early in the morning for the start of the marathon conference day that covered every topic from Iran, BDS and anti-Semitism among others.
Rather than the pep rally for Israel last Sunday, Monday offered attendees the nuts and bolts of the U.S.-Israel relationship, which they enthusiastically received, and set the course for the following year of activism.
Like the previous day, the proceedings began with another speech by CUFI founder Pastor John Hagee, who came onto the stage holding a bulging folder.
Subscribe to The JNS Daily Syndicate by email and never miss our top stories
Read More: JNS