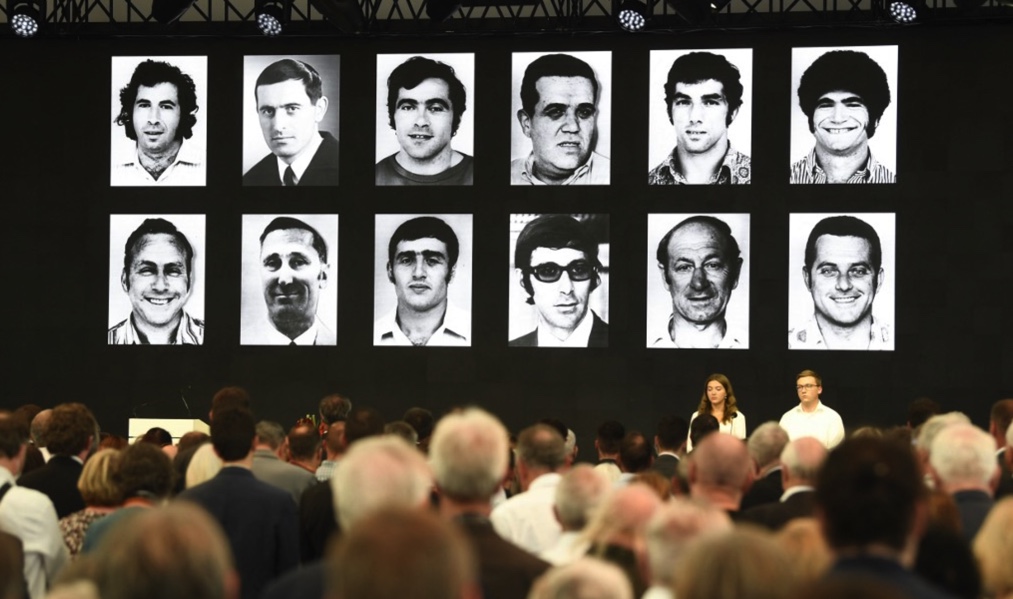 In The News
At ceremony for 1972 massacre, Germany asks forgiveness of Munich victims' relatives
The presidents of Israel and Germany on Monday led commemorations marking 50 years since 11 Israeli athletes were killed by Palestinian terrorists at the Munich Olympics, with Berlin asking forgiveness from the families of the victims and admitting responsibility for a litany of failings.
"We cannot make up for what has happened, not even for what you have experienced and suffered in terms of defensiveness, ignorance and injustice. I am ashamed of that," said German President Frank-Walter Steinmeier.
"As head of state of this country and in the name of the Federal Republic of Germany, I ask your forgiveness for the inadequate protection afforded to the Israeli athletes at the Olympic Games at Munich and the woeful investigation afterward. That it was possible for what happened to happen."
Steinmeier's apology came after a bitter fight by bereaved relatives for Berlin to own up to mistakes that enabled the massacre and for appropriate compensation.
Read More: Times of Israel