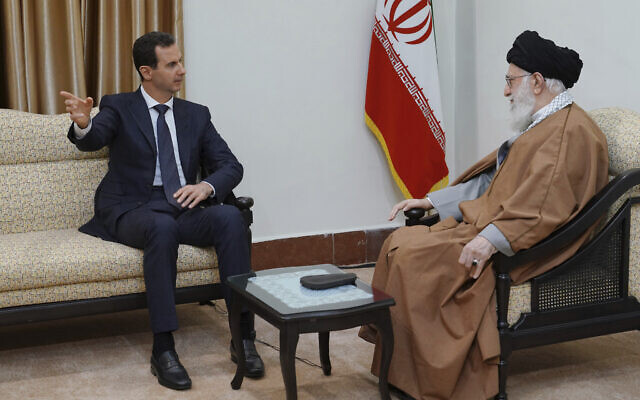 In The News
Assad regime said to shun Iranian commander for nearly starting war with Israel
Syria's leadership has shunned the commander of Iran's Quds Force in the country after he almost caused an "unwanted regional war" with Israel, according to a report Wednesday.
Mustafa Javad Ghafari has also been "excluded" over a series of actions he took that were viewed by dictator Bashar Assad as "a major breach of Syrian sovereignty at all levels," according to AlHadath, a Saudi television network operated by Al Arabiya.
The report said that acting "contrary to instructions," Ghafari led "a number of activities against the United States and Israel that almost led to the entry of Syria into an unwanted regional war, including the attack on American targets in Syria on October 20 by Iranian-backed militias."
That drone attack targeted a remote US military base, causing no casualties.
The report also said that amid a series of alleged Israeli raids, reportedly against Iran-linked targets, "Ghafari admitted the presence of Iranian elements and weapons in the areas where the Syrian regime prohibited their deployment."
Read More: Times of Israel