Israel Defense Force (IDF)
Arrow 3 test: Those in charge of Israel's security are 'wide awake'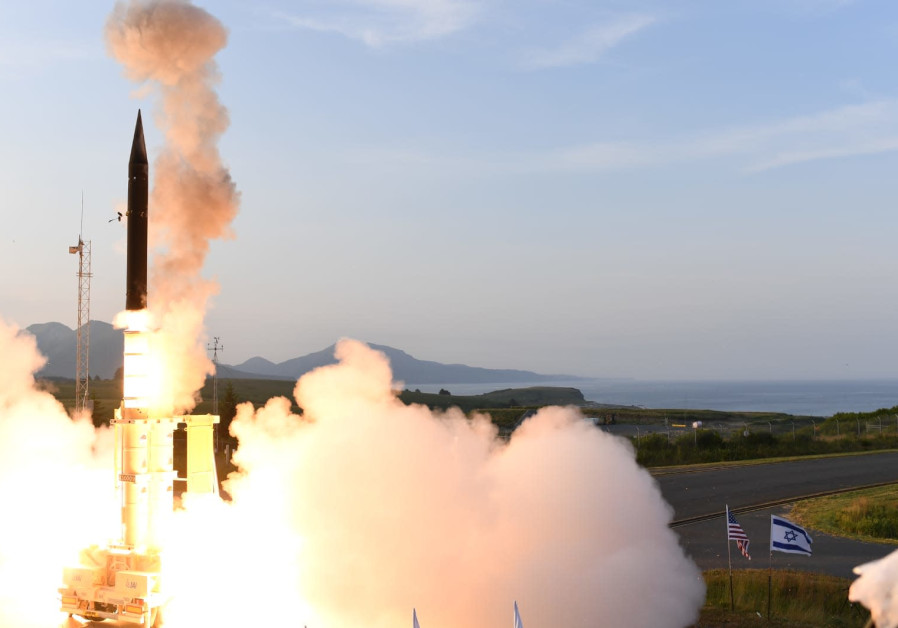 High above the clear blue skies of the Alaskan horizon this week, bright flashes of light and a rumbling sound disturbed the serenity. The conflict between Israel and Iran reaches far and wide.
The pristine calm was the unlikely setting for a test of Israel's explosive safety net intercepting mock Iranian ballistic missiles.
Israel's successful test of the Arrow 3 defense system comes at a critical time, a time of heightened tensions with Tehran, and gives Israel, as Prime Minister Benjamin Netanyahu declared at the cabinet meeting following the tests, the "ability to act against ballistic missiles fired against us from Iran and from any other location."
A recent Israeli intelligence assessment stated that the threat posed by Iran – including its nuclear and ballistic missile program – is the No. 1 priority for the IDF.
There was a flurry of speculation that something major was taking place when Channel 13's Barak Ravid reported over the weekend that Ambassador to the US Ron Dermer was in Alaska, and quoted unnamed Israeli officials as saying that this was not a usual diplomatic visit but, rather, a "much more important and even dramatic" trip. According to the report, the visit was concerning an issue "at the core of the US-Israel security relationship" and had to do with cooperation regarding the threat from Iran.
Read More: The Jerusalem Post