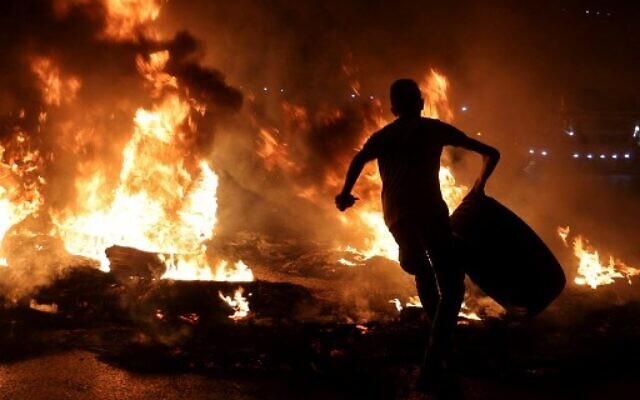 Army, police on high alert for Hamas 'day of rage' in support of escapees
Soldiers and police officers were put on high alert over fears of widespread violence Friday, after the Hamas terror group declared a "day of rage" in solidarity with six Palestinian security prisoners who broke out of jail earlier this week and remain on the run.
The Israel Defense Forces canceled all leave for soldiers stationed in the West Bank as it geared up for possible clashes for the "day of rage," set to start following Friday prayers.
Police meanwhile stepped up their alert status to the second-highest level across the country. They also diverted forces to bolster the prison services that have been faced with rioting inside prisons.
The six escaped from the high-security Gilboa Prison in northern Israel in the pre-dawn hours of Monday morning, making their way out through their cell's drainage system in one of the most serious prison breaks in the country's history, and prompting a massive manhunt in northern Israel and the West Bank.
Four of the six fugitives were in jail for life in connection with deadly attacks against Israelis; the sixth — a notorious commander in Fatah's Al-Aqsa Martyrs Brigade terror group, Zakaria Zubeidi — was in prison while on trial for two dozen crimes, including attempted murder. Another was held in administrative detention.
Read More: Times of Israel