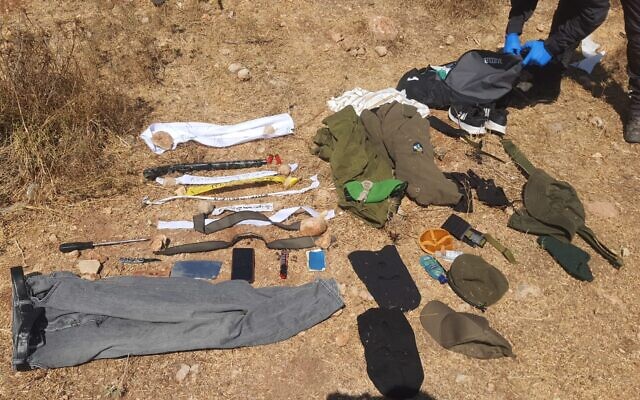 In The News
Armed Palestinian dressed as Israeli soldier arrested in West Bank
An armed Palestinian man dressed up as an Israeli soldier was arrested near the West Bank settlement of Ma'ale Levona on Monday, officials said.
Israeli residents of the area spotted the suspect walking along Route 60 and alerted local authorities, who informed the military, the Binyamin regional council said in a statement.
Israel Defense Forces soldiers stationed in the area arrested the suspect and searched the large bag he was carrying.
The Palestinian was found to be carrying in his bag a firearm with ammunition, a meat cleaver, a smaller knife, and pepper spray, footage showed.
According to Hebrew-language media reports, the man is from the West Bank city of Jenin. At least four Palestinian suspects were killed in a gun battle with Israeli troops in the city early Monday morning.