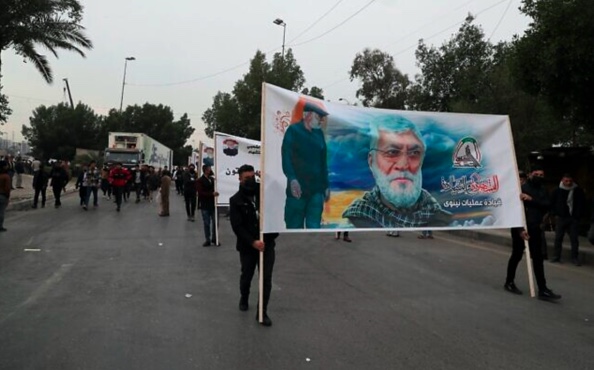 In The News
Armed drones targeting Baghdad compound shot down on anniversary of Soleimani death
The US-led coalition against the Islamic State group in Iraq on Monday shot down two armed drones targeting a compound at Baghdad airport hosting its personnel, a coalition official said.
The incident, which was not claimed by any group, came two years after a US drone strike near the airport killed Iran's revered General Qassem Soleimani and his Iraqi lieutenant.
"Two fixed-wing suicide drones, or improvised cruise missiles, attempted to attack Baghdad Airport this morning at approximately 4:30 a.m." (0130 GMT), the official told AFP.
A counter-rocket, artillery and mortar, or C-RAM, system "at the Baghdad Diplomatic Support Center engaged them and they were shot down without incident," added the source, speaking on condition of anonymity.
The BDSC compound houses "a very small number of coalition troops who are not in a combat role," the source said, describing them as logistical troops, contractors and civilian personnel.
Read More: The Times of Israel