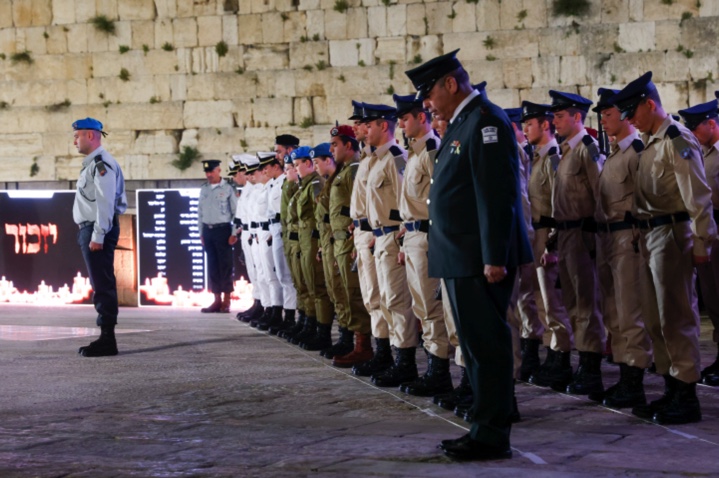 In The News
'Arguments fall silent in cemeteries': Herzog calls for unity in Memorial Day speech
Israel on Tuesday evening mourned the country's fallen soldiers and terror victims as sirens sounded nationwide at 8 p.m. to mark the start of Memorial Day
The sirens brought Israel to a halt for a full minute, as people stood in somber silence on the streets, inside homes and on balconies. Traffic too came to an abrupt halt, as vehicle occupants exited their vehicles to stand beside them.
The day's official opening ceremony was held at the Western Wall in Jerusalem's Old City, with President Isaac Herzog giving an address in which he urged Israelis to continue developing the country in a spirit of unity.
"Our sons and daughters, who fell in defense of our state, fought together and fell together. They did not ask, nor did anyone ask them, who was right-wing and who was left-wing. Who was religious. Who was secular. Who was Jewish and who was not Jewish," he said.
"They fell as Israelis, defending Israel. In cemeteries, arguments fall silent. Between the headstones, not a sound. A silence that demands that we fulfill, together, their single dying wish: the resurrection of Israel. The building of Israel. United, consolidated, responsible for each other. For we are all sisters and brothers,"
Herzog acknowledged a recent series of terror attacks that have left 16 people dead, bringing violence and death to city streets.
Read More: Times of Israel