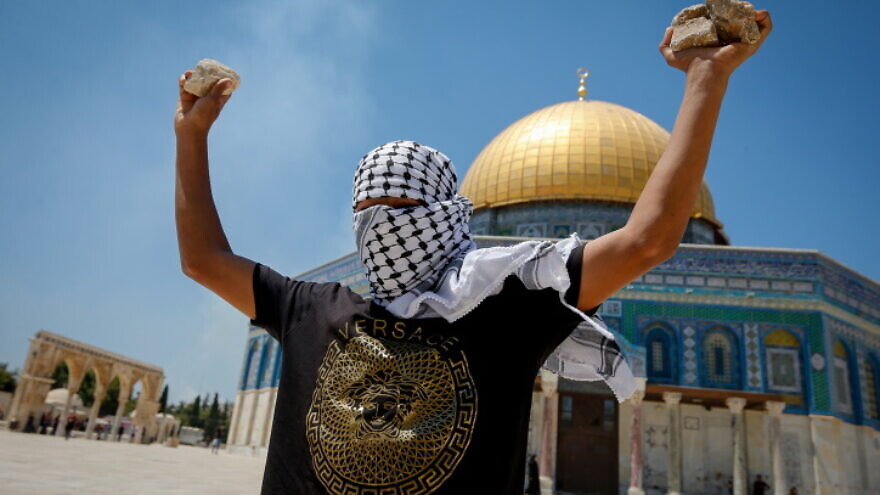 Arabs clash with police on Temple Mount during Tisha B'Av
Arabs hurled stones at Israeli security forces and shouted nationalist slogans on the Temple Mount on Sunday, hours before Jews began to visit the site to mark the fast day of Tisha B'Av.
The burst of violence, which according to Israel's s Channel 12 began at around 5 a.m., was quickly dispersed by Border Police.
"The prime minister is receiving timely updates and will hold additional assessments in the coming hours," his office said in a statement.