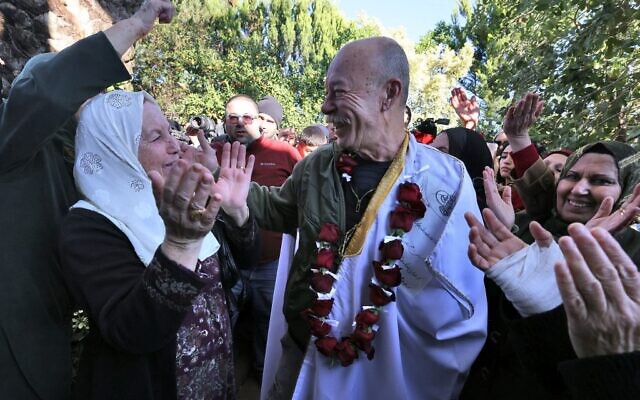 In The News
Terrorism
Arab Israeli terrorist released after 40 years; police seek to prevent celebrations
An Arab Israeli terrorist who served 40 years for murdering an Israel Defense soldier was released from prison on Thursday, with large numbers of police deployed in and around his hometown to prevent celebrations upon his arrival.
National Security Minister Itamar Ben Gvir said in a statement that police were instructed to "act decisively" against any revelry or display of support for terrorism when Maher Younis arrives at his home, including enforcing a ban against displaying the Palestinian national flag.
Younis and his cousin Karim Younis, both from the town of 'Ara in northern Israel, murdered Cpl. Avraham Bromberg in 1980. The pair were given life sentences that were commuted to 40 years by then-president Shimon Peres in 2012.
Read More: Times of Israel