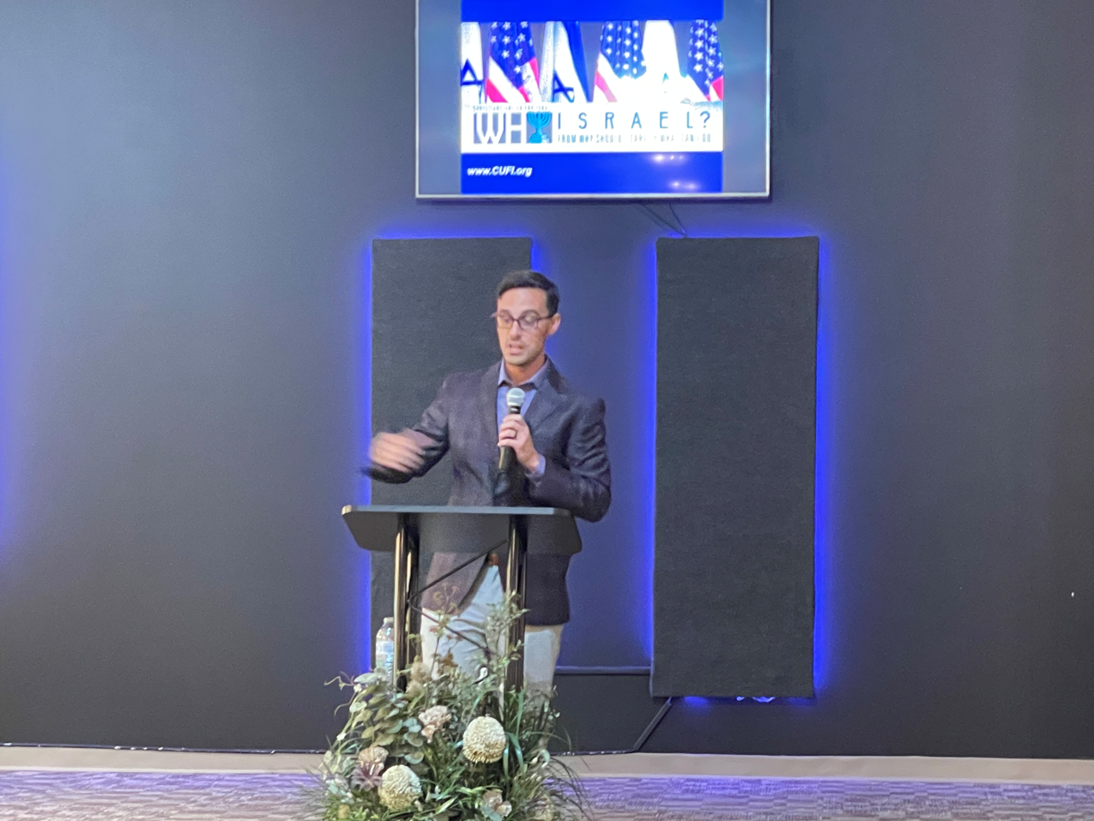 Event Recaps
April 24 – Why Israel? – Lincoln, NE
The Why Israel event in Lincoln, Nebraska went amazingly well. The church wasn't packed out by any means, but those that were meant to show up, did show up. Our Why Israel presentation was extremely well received. This one event opened up the door into Lincoln for CUFI, with a promise of major results in the future.
This one event in Lincoln opened up doors to possibly 5 different universities for CUFI on Campus interests.
One evangelist and pastor attended are are both interested in going to Israel and getting more involved in CUFI.
June 1-4 I was invited by Pastor Alphin (he got permission from Bishop Myron Powell) to attend a conference with over 300 pastors to set up a table and potentially even a chance to speak at the event.
Pastor Alphin and his son Chase are both interested in becoming Congressional Liaisons.
God opened up so many doors in Nebraska so far. I'm praying that this is only the beginning!