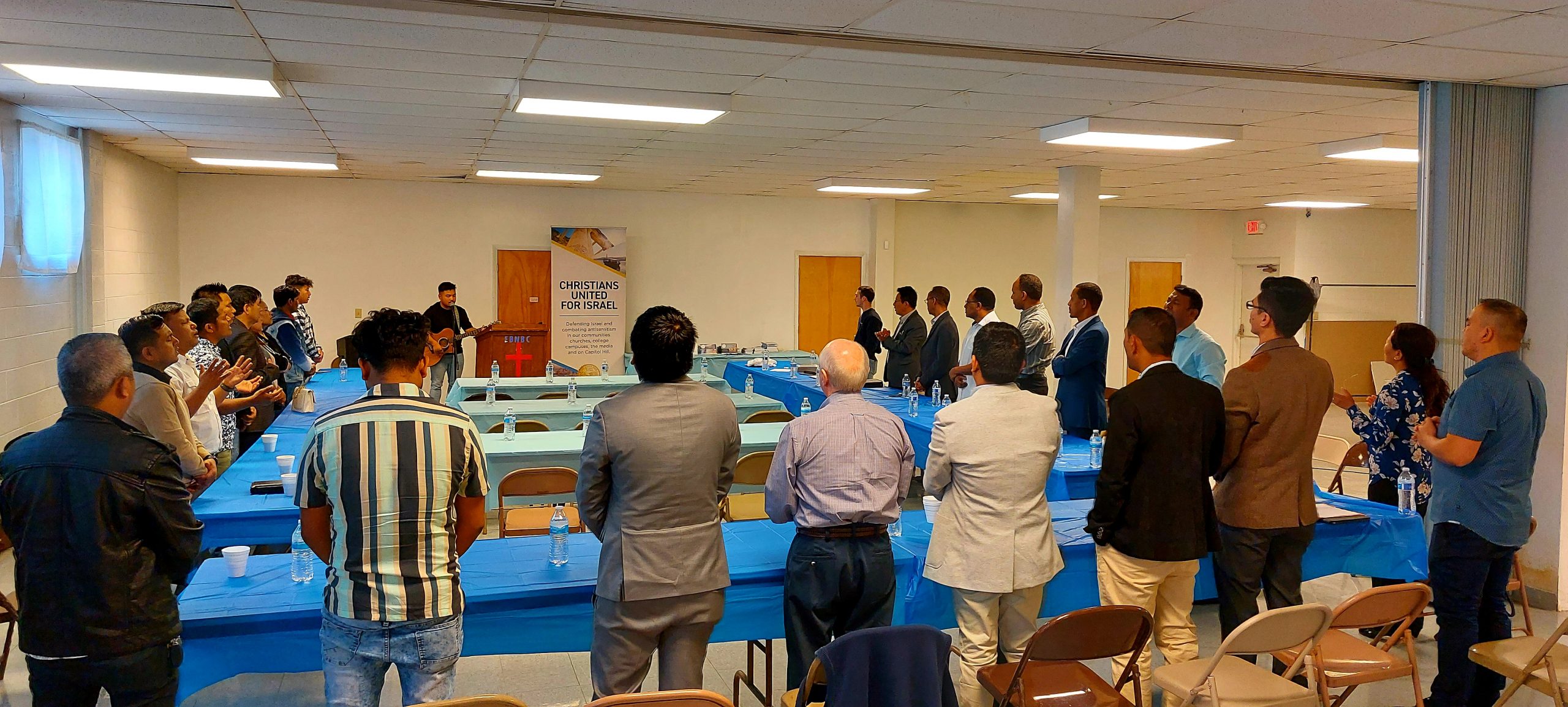 Event Recaps
April 23 – Pastors' Meeting – Columbus, OH
The Event was organized by Pr. Norbu Tamang, who's is one the Bhutanese pastors who went to Israel with us in February. He did a great job inviting local pastors in his community and beyond. 33 people showed up. Also, one great thing was the pastors wanted to hear more about CUFI and signed up for the Israel Pledge cards.
Some of the pastors brought their wives and I shared with them about the Daughters For Zion ministry CUFI does and they were very pleased to take the information. They are planning a trip of their own. Overall, the event was a success and a great gathering.
In addition, one of our Campus coordinators Evan Matthew was also present, and he shared with the pastors about the work we do on college campuses. The pastors were very receptive.