Iran
AP Interview: Iran nuclear chief says atomic program strong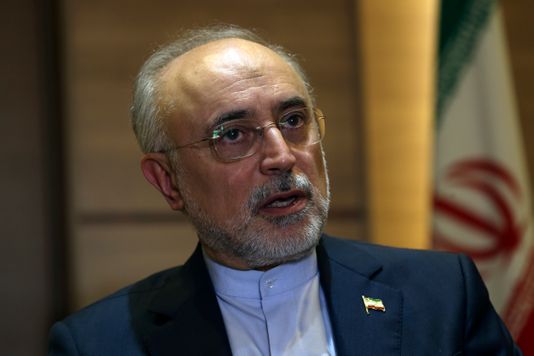 Iran's nuclear chief told The Associated Press on Tuesday that he hopes the atomic deal between Tehran and world powers survives but warns the program will be in a stronger position than ever if not.
The remarks by Ali Akbar Salehi, who also serves as a vice president to Iran's elected leader Hassan Rouhani, come as Iran tries to salvage an accord now challenged by President Donald Trump.
The American withdrawal from the deal and the return of U.S. sanctions already has badly shaken Iran's anemic economy, crashing its rial currency. Further sanctions coming in November threaten Iran's oil industry, a major source of government funding, and will further pressure the relatively moderate Rouhani.
For his part, Salehi sought to contrast Iran's behavior, which includes abiding by the atomic accord, against "emotional moves and sensational moves."
"I think (Trump) is on the loser's side because he is pursuing the logic of power," Salehi told the AP in an exclusive interview in Tehran. "He thinks that he can, you know, continue for some time, but certainly I do not think he will benefit from this withdrawal, certainly not."
Salehi heads the Atomic Energy Organization of Iran, whose Tehran campus encompasses a nuclear research reactor donated to the country by the U.S. in 1967 under the rule of the shah. But in the time since, Iran was convulsed by its 1979 Islamic Revolution and the subsequent takeover and hostage crisis at the U.S. Embassy in Tehran.
For decades since, Western nations have been concerned about Iran's nuclear program, accusing Tehran of seeking atomic weapons. Iran long has said its program is for peaceful purposes, but it faced years of crippling sanctions.
Read More: USA Today