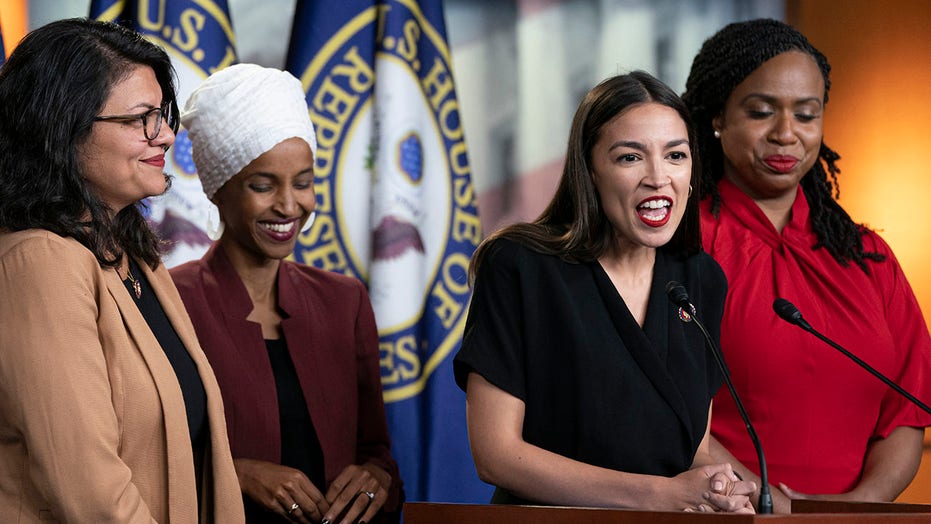 In The News
AOC, 'Squad' members' anti-Israel comments blasted by lawmakers and pro-Israel groups
05/12/2021
Rep. Alexandria Ocasio-Cortez, D-N.Y., and other members of the left-wing "Squad" are facing backlash for their controversial anti-Israel tweets amid intensifying violence between Israel and the terrorist organization Hamas this week.
Republican and Democrat lawmakers, as well as pro-Israel groups, are pushing back against remarks by the progressive group that appeared to blame Israel, rather than Hamas terrorists, for the violence.
According to Israeli Defense Forces Lt. Colonel Jonathan Conricus, over 1,100 rocketswere launched by Hamas into Israel over the last few days. Israeli counteroffensives targeted Hamas and the Islamic Jihad military complexes in Gaza.
President Biden spoke with Israeli Prime Minister Benjamin Netanyahu on Wednesday to reaffirm U.S. support for Israel amid the deadly conflict.
In a tweet on Wednesday, Ocasio-Cortez said President Biden's defense of Israel's use of force to protect itself against Hamas was "siding with the occupation."
Read More: Fox News