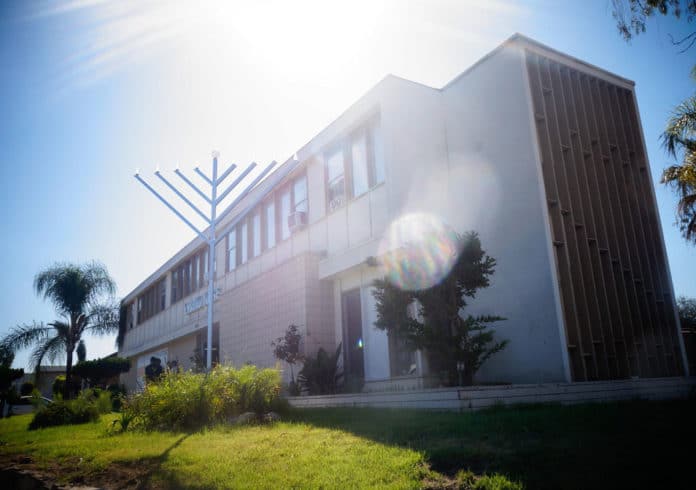 Antisemitic vandals target San Diego State University Chabad house
Vandals targeted a Chabad house at San Diego State University (SDSU) in what seems to be an antisemitic attack, attempting to topple the large menorah outside, local CBS affiliate CBS8 reported.
The two vandals were recorded on CCTV Friday morning breaking off a branch of the large menorah outside the Chabad house and ripping a banner with the faces of students on it.
"They just came by the Chabad House and started tearing out the banner behind us," SDSU Chabad Rabbi Chalom Boudjnah told CBS8. "They went from one side, grabbed a piece of it, went to the other side and started tearing the banner. If that wasn't enough, they decided to go and destroy part of the menorah. It's just very, very upsetting; it's frustrating."
The university condemned the vandalism, releasing a statement in support of the Jewish community.
Read More: J Post