Antisemitism
Anti-Semitic vandalism found at synagogue and other areas in London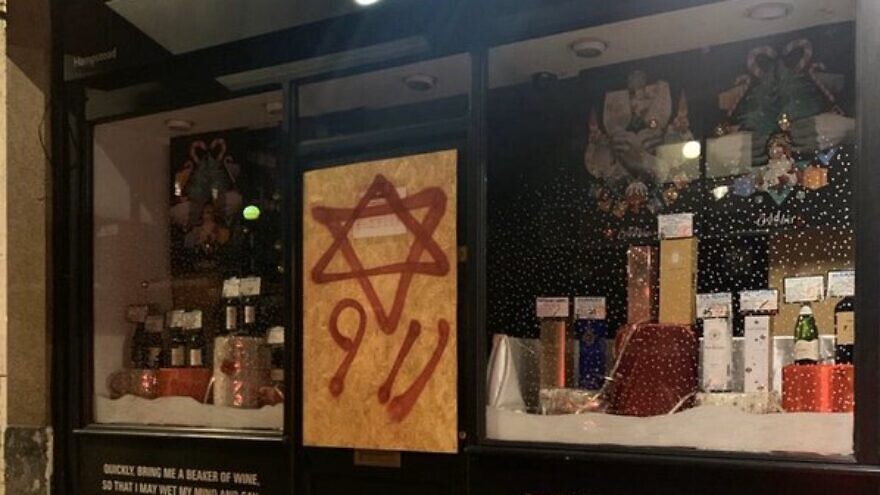 (December 30, 2019 / JNS) Anti-Semitic vandalism has been discovered at a synagogue and other areas in London.
Police are investigating the development as a possible hate crime.
Images of the Star of David and messages apparently blaming the Jews for the Sept. 11 terror attacks were found on various buildings, including South Hampstead Synagogue in the north of the capital on Saturday evening, according to authorities.
"This is clearly a concerning incident and one we are taking seriously," said inspector Kev Hailes in a statement. "We have liaised with our partners in order to remove the graffiti and various enquiries are underway to find who is responsible."
No arrests have been made, according to the statement.
"CST is aware of several examples of antisemitic graffiti in Belsize Park/Hampstead last night. If you have any information please contact Police on 101 & CST on 0800 032 3263," tweeted the organization, which helps British Jews deal with security and anti-Semitism matters. "CST is working closely with the Police to assist their investigation. Anyone with any information should contact the Police or CST."
Read more: Jewish News Syndicate