Antisemitism
Anti-Semitic graffiti found on 9/11 at University of Tennessee-Knoxville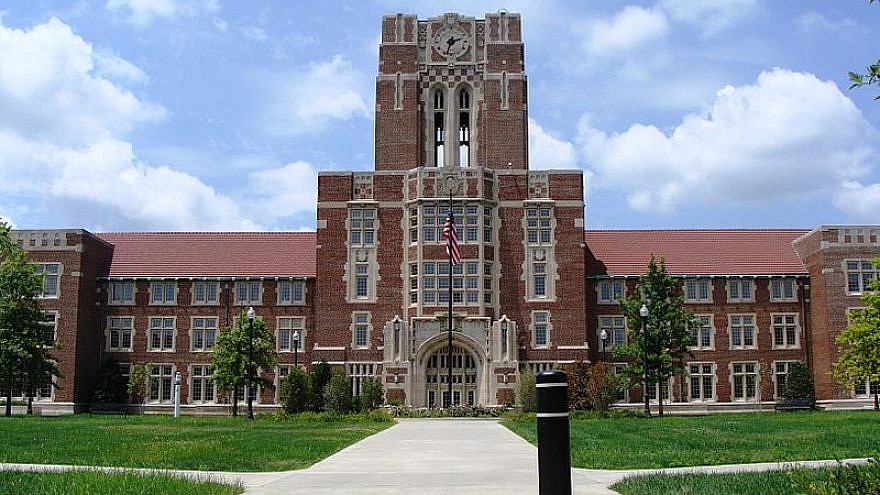 (September 13, 2019 / JNS) Anti-Semitic graffiti was found on "The Rock," an iconic structure at the University of Tennessee-Knoxville.
The words "Jews did 9-11" and "Google: Dancing Israelis" were found etched on "The Rock" on Wednesday, the 18th anniversary of the Sept. 11, 2001 terror attacks.
"Google: Dancing Israelis" refers to the conspiracy that a group of Israelis celebrated the attack.
University chancellor Donde Plowman condemned the vandalism: "Someone covered that message of love with an anti-Semitic hate message. We condemn that hate aimed toward members of our Jewish community, and we understand that words are not enough."
"We want to work together to create a movement around what we want to be," he added. "I will start by meeting with members of our Jewish student community this morning. We will expand the conversation to all [students] so we can work together on an action plan and will share more in the coming days."
Alums for Campus Fairness condemned the vandalism.
"The words 'JEWS DID 9-11' have a real and threatening effect on Jewish and Zionist students who attend the university," said ACF in a statement.
"We look forward to working with Chancellor Donde Plowman—who stated 'we understand that words are not enough' —to take concrete steps to prevent this from occurring again. ACF will remain actively engaged and continue to support the campus community," it added.
The hateful words were painted over with a message of "Love Thy Brother."
This isn't the first time anti-Semitic graffiti has been discovered on "The Rock."
In November 2018, it was covered in swastikas and other neo-Nazi and white-supremacist symbols.
The words "Kill Jews," "Hail rape," "White man's land" and "Free Palestine" were scrawled on "The Rock."
Read more: Jewish News Syndicate