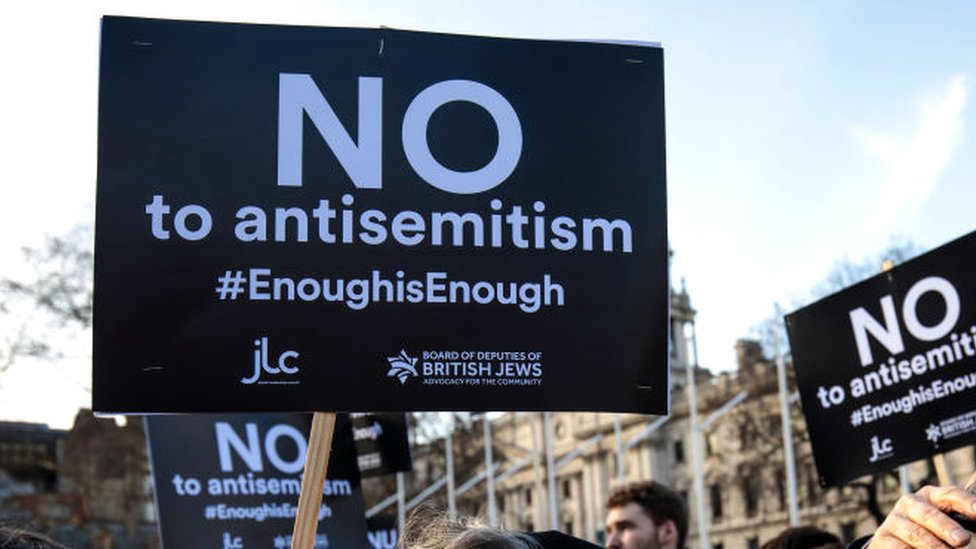 Antisemitism
Anti-Jewish COVID Theories Top List Of Worst Antisemitism Outbreaks
12/30/2020
The human rights organization Simon Wiesenthal Center (SWC) on Tuesday announced its top ten outbreaks of antisemitism and anti-Israelism for 2020, with various conspiracy theories blaming Jews for the COVID-19 pandemic earning the lead spot.
"From the earliest stages of the pandemic in February 2020, far-right extremists across social media platforms blamed Jews and Asian Americans for the virus," wrote the center, citing the example of a "posting with an image titled 'Holocough' [that] urged, 'If you have the bug, give a hug. Spread the flu to every Jew.'"
The center said that: "Antisemites have blamed Jews for the medieval Black Plague to the WWI Spanish Flu. In the 1930s, Nazi propaganda compared Jews to vermin who spread disease."
The number two spot went to the social media platform Telegram.
"Neo-Nazis, white supremacists, and many others turn to Telegram, a platform with little or no rules or content moderation. The murderous Atomwaffen Division; its successor, the National Socialist Order; extremist The Base; the Boogaloo Movement; [and] the violent Nordic Resistance Movement that targeted Jewish institutions on Yom Kippur in four Scandinavian countries; have all found a home on Telegram," the center wrote, adding that "Hamas and other Islamist terrorists with hate and violence agendas also have active feeds targeting their enemies."
Read More: Jerusalem Post