In The News
Anti-Israel Protesters Disrupt Talk by Renowned Holocaust Scholar Deborah Lipstadt at UC Berkeley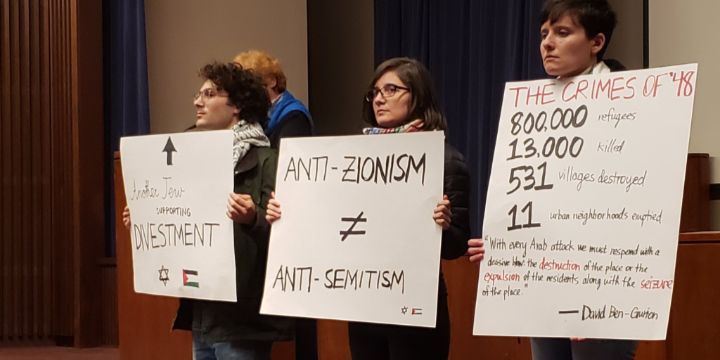 Renowned Holocaust scholar Deborah Lipstadt was disrupted by a group of anti-Israel activists during a talk on antisemitism at the University of California, Berkeley, last Thursday.
In a Twitter thread posted on Sunday, Lipstadt pointed out that her lecture was on present-day antisemitism and had nothing to do with Israel, implying that the protesters had targeted her because she was a Jew speaking on Jewish issues.
"My talk was about antisemitism here and now," she said in a Twitter threadposted on Sunday. "Not about Israel. Three protesters positioned themselves next to me with signs attacking Israel."
"In the talk, when I spoke about antisemitism from the left, I mentioned that many people refuse to see antisemitism as legitimate," Lipstadt said. "They dismiss claims of antisemitism as simply being a sop to protect Israel. This is the only prejudice those on the left refuse to take seriously."
"I want to thank the protesters for making my point more clearly than my words could," she stated.
Read More: Algemeiner