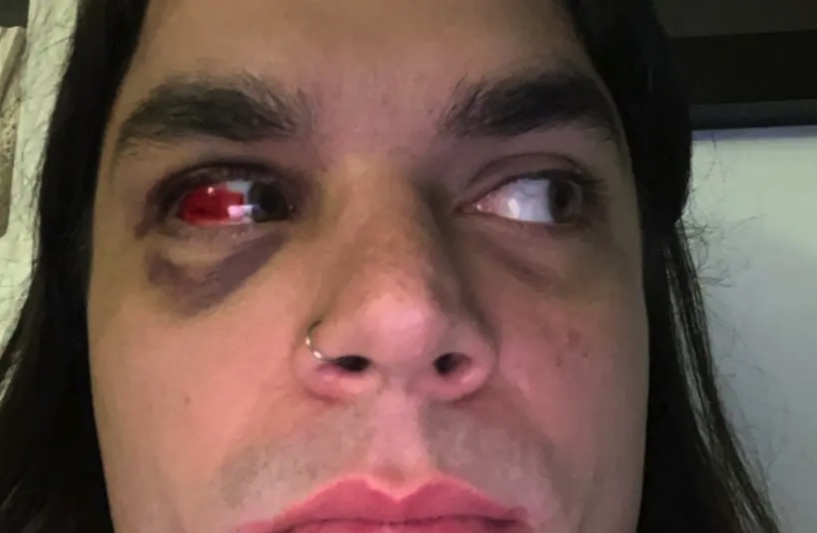 In The News
Anti-Israel activist charged with hate crime for assault of NYC Jewish man
The US Department of Justice has charged an anti-Israel activist who assaulted a Jewish man in April with a hate crime, the victim's lawyer confirmed to The Jerusalem Post.
Matt Greenman was attacked on April 20 at a New York City anti-Israel rally that he was counter-protesting, he previously told The Post. Greenman was wearing an Israeli flag as a cape.
The suspect, Saadah Masoud, allegedly threw Greenman to the ground and punched and kicked him in the face while he lay there.
"The Department of Justice does not undertake hate crime prosecutions lightly," said Greenman's lawyer, Gerard Filitti. "It steps in where a crime is so heinous that it offends the conscience of our society. By taking on the prosecution of Masoud, the federal government is sending the clear and unequivocal message that attacking Jews, for no other reason than being Jewish or holding an Israeli flag, has serious consequences.
"I went to the emergency room, was told I have a mild concussion, possible fracture above the eye but the swelling was too much to see through with the CAT scan to confirm," Greenman previously told The Post of his injuries. "Something was uneven though, which is a sign of potential fracture. My face is all banged up. I've got scrapes on my elbow, knees, neck, and a bruise on my arm, along with the face and head trauma."
Read More: The Jerusalem Post