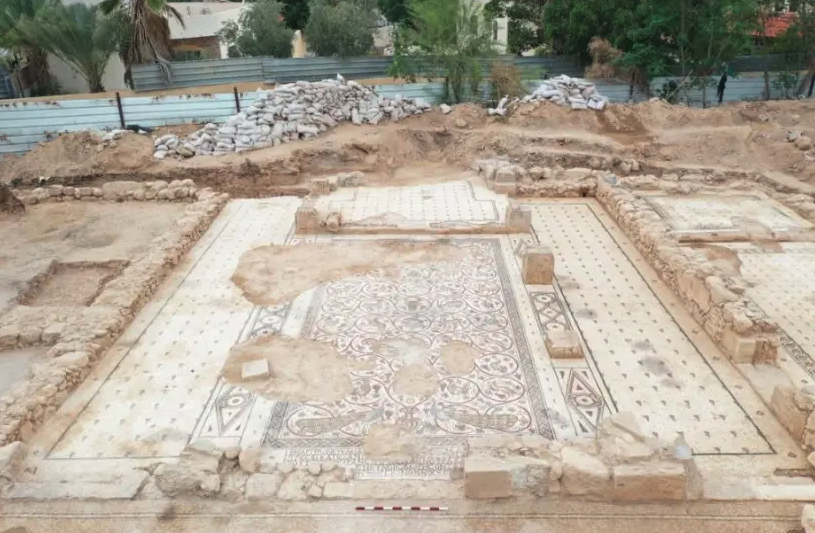 Issues
Ancient Byzantine church with preserved mosaic floor found near Jericho
Archaeologists working with the Civil Administration have been excavating the well-preserved mosaic flooring of what was once a large church in Israel's West Bank.
An ancient Byzantine church with large and preserved mosaic floors was discovered by the Civil Administration near the city of Jericho in Israel's West Bank, the Civil Administration announced Wednesday.
The church in question has been the focus of weeks of excavations by the Civil Administration's archaeology unit. It was likely constructed sometime during the sixth century CE and was found to be around 250 square meters, with the sanctuary's entrance having an over three-meter-long Greek inscription, mentioning individuals who helped build the church.
Notably, the construction of the church likely was very expensive. This is because it seems to have been at least partly made out of materials that can't be found in the surrounding area, like marble columns and asphalt. These would have had to be transported from quite a fair distance away.
Read more: The Jerusalem Post