Iran
Amid US-Iran tension, Israeli minister fears Tehran 'may fire rockets at Israel'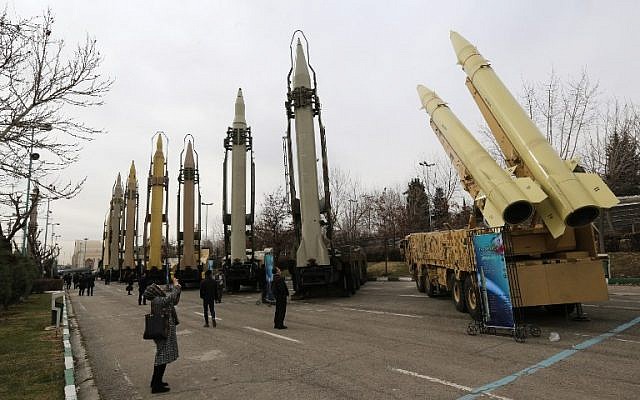 Israel's energy minister, a confidant of Prime Minister Benjamin Netanyahu, warned Sunday that escalating tensions between the US and Iran may lead the Islamic Republic to launch a missile assault against Israel.
"Things are heating up," Yuval Steinitz told the Ynet news site. "I wouldn't rule anything out. Iran may fire rockets at Israel."
Steinitz added that Iran may also choose to attack Israel by activating its proxies, Lebanon's Hezbollah or Gaza's Islamic Jihad.
"The American sanctions are breaking the neck of the Iranian economy, and a new and stronger wave [of sanctions] is still to come," he warned, suggesting that the danger was unlikely to pass in the near future.
Speaking later Sunday to the Kan state radio station, Steinitz stressed that he was not privy to any particular intelligence information on Iranian plans, but noted that Iran was facing drastic economic pressure and "anything could happen" in such a climate.
The Iranians could "go crazy" and "declare war on the whole Middle East," he said.
There were some in Iran who recognized the imperative to dismantle their rogue nuclear program, and others who would seek to retain it in the hope that the regime could weather the current economic crisis.
Read More: Times of Israel