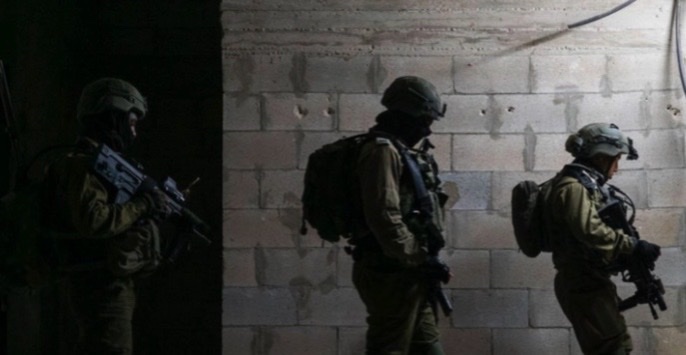 In The News
Amid Terror Wave, IDF Kicks Off Large-Scale Drill to Simulate Multifront War
The Israel Defense Forces on Monday embarked on a monthlong, large-scale military exercise to train against a multifront war against Israel's enemies, as security forces continued to confront a string of violent terror attacks.
The training, dubbed "Chariots of Fire," will simulate multi-front and multi-arm combat scenarios in the air, at sea, on land and on the cyber front. The maneuver aims to both increase the IDF's defensive readiness and examine its preparedness for an intensive, prolonged campaign against enemy forces, the army said. Military vehicles, armored vehicles, aircraft and warships will be activated as part of the drill.
The exercise comes as Israeli security forces have in recent days stepped up operations amid a wave of deadly terror attacks, with the number of Israelis killed by Palestinian and Arab Israeli attackers since mid-March now at 19.
The IDF emphasized that its "top priority is to protect Israeli civilians and strengthen the sense of security within the State of Israel."
The exercise will bring together thousands of both regular and reserve IDF personnel from all commands, branches and directorates. IDF combat units and headquarters will also participate. As part of the drill, a multi-branched logistical response and fire support capabilities will be tested, as well as joint cooperation capabilities between various security organizations and government ministries.
Read More: The Algemeiner