Israel Defense Force (IDF)
Amid shifting landscape, IDF unveils sweeping plan to revamp Ground Forces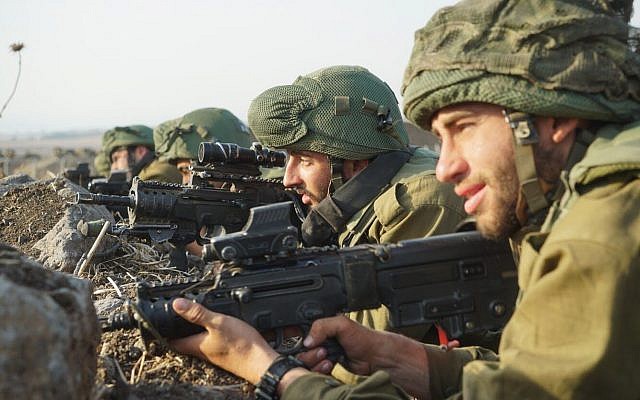 The Israeli military's Ground Forces are due to undergo a massive overhaul, including significant structural changes and an influx of advanced technology, that will change the way they train, fight and communicate, a senior IDF official said Tuesday.
The reforms are meant to update the Ground Forces, which represent a huge portion of the Israel Defense Forces, but have been left behind as the military focused more heavily on air power, leaving them less able to fight in the types of war they would be facing, the officer told reporters, speaking on condition of anonymity.
Some aspects of this plan have already been put into effect, while others are still years away from implementation, either because the theories behind them need to be tested, in the case of organizational changes, or because the relevant technologies are still in the process of being developed and manufactured.
"We believe that in the next war, the ground maneuver will be faster, wider and deeper… in order to remove the threat on the Israeli home front. Therefore we are better trained, more prepared and ready for the battle," said IDF Ground Forces commander Maj. Gen. Kobi Barak.
This project is known in Hebrew as Yabasha Ba'Ofek, or "Ground Forces on the Horizon." The framework for it was first publicly laid out in 2016 by Maj. Gen. (res.) Guy Tzur, who was then the IDF Ground Forces commander, in an article for the army's journal Maarachot.
Gone are the days of the IDF squaring off against a rival army in an open field. Now, the military will be fighting largely against terrorists hiding in villages, towns and cities — or below them, in tunnels — where the soldiers will confront snipers, anti-tank missiles, car bombs and suicide bombers, as well as new threats, like suicide drones.
"The Ground Forces are a huge mass of troops and adapting them to the conditions of modern warfare is expensive and difficult," wrote Tzur, who has since left the military.
But the general argued this was precisely what the military had to do, as the air force alone cannot achieve the military's objectives.
On Tuesday, the senior IDF official said there was also a need for the IDF to improve its ground troops as terrorist groups, notably the Iran-backed Hezbollah, have become increasingly sophisticated, especially in areas once dominated by the Israeli army.
Read More: The Times Of Israel