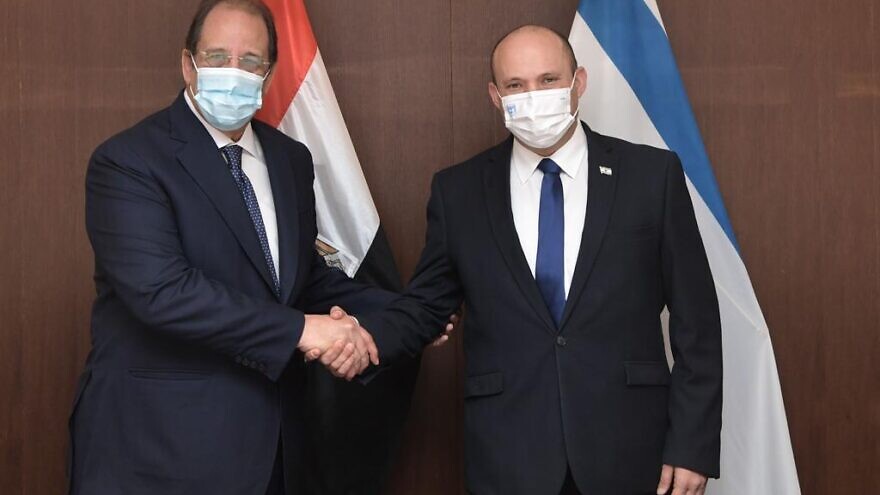 In The News
Amid regional upheaval, Egypt and Israel seek to strengthen ties and border security
Egyptian President Abdel Fattah el-Sisi invited Israeli Prime Minister Naftali Bennett for an official visit in the coming weeks, which would be the first state visit by an Israeli leader in nearly a decade.
The invitation, offered last week, comes amid the backdrop of ongoing violence emanating from the Gaza Strip, the Taliban takeover of Afghanistan and the ongoing Iran nuclear threat, which Israel and its Arab regional partners perceive with alarm.
Zvi Mazel, Israel's former ambassador to Egypt and a senior analyst with the Jerusalem Center for Public Affairs, told JNS that he views the state visit as a possible sign of warming relations between the two countries.
Read more: JNS