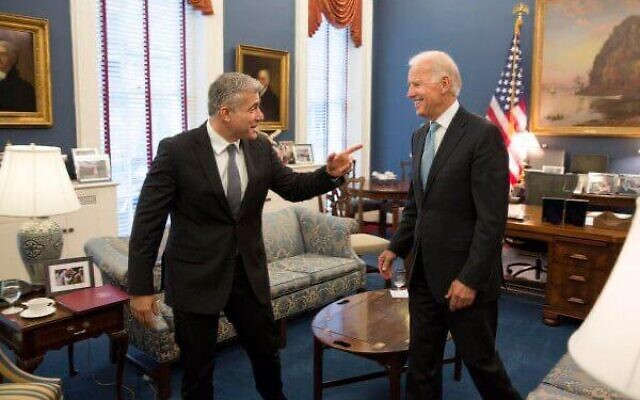 Amid political upheaval, US says Biden to visit Israel next month as planned
US Ambassador to Israel Tom Nides confirmed Monday that President Joe Biden's trip to Israel will go forward as planned, despite the political turmoil in Israel.
The envoy spoke to The Times of Israel shortly after Prime Minister Naftali Bennett and Foreign Minister Yair Lapid announced that they would be submitting legislation next week to dissolve the Knesset and that the latter would replace the former as interim premier before elections in the fall.
If the legislation is passed as expected, Lapid will be prime minister when Biden lands in Israel on July 13 for his first visit as president.
Read more: The Times of Israel