US-Israel Relationship
Amid Gaza violence, Trump says US supports Israel 100% in defending its citizens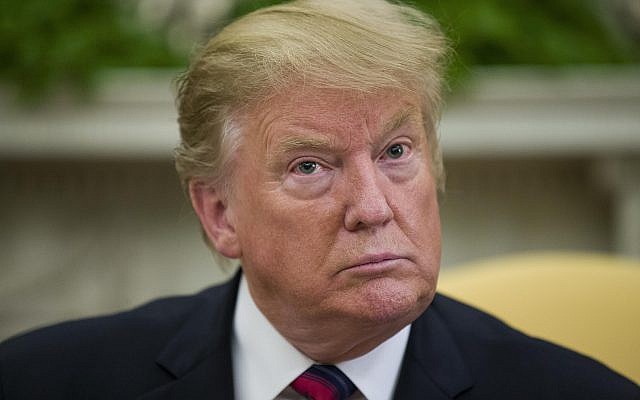 WASHINGTON — US President Donald Trump said Sunday that the United States supports Israel "100%" as it protects its people from an onslaught of rockets fire from Gaza.
"Once again, Israel faces a barrage of deadly rocket attacks by terrorist groups Hamas and Islamic Jihad," Trump tweeted Sunday evening in his first remarks since the surge in violence over the weekend. "We support Israel 100% in its defense of its citizens."
In the worst outbreak from the coastal enclave since the 51-day 2014 war, Gaza militants have fired more than 600 rockets into Israel since Friday, killing four Israelis, including a 21-year-old Israeli-American, and sending much of the south of the country into bomb shelters.
Trump also had a message to the Palestinians.
"To the Gazan people — these terrorist acts against Israel will bring you nothing but more misery," the president said. "END the violence and work towards peace – it can happen!"
The eruption in violence comes as the Trump administration is preparing to unveil its long-awaited peace plan, which officials have said will come as early as June, after the Ramadan holiday, which starts Monday in many places.
Trump's full backing for Israel is unlikely to impact the Palestinian reaction to the plan, as they have already rejected it, citing previous pro-Israel moves by the Trump administration.
Read More: Times of Israel