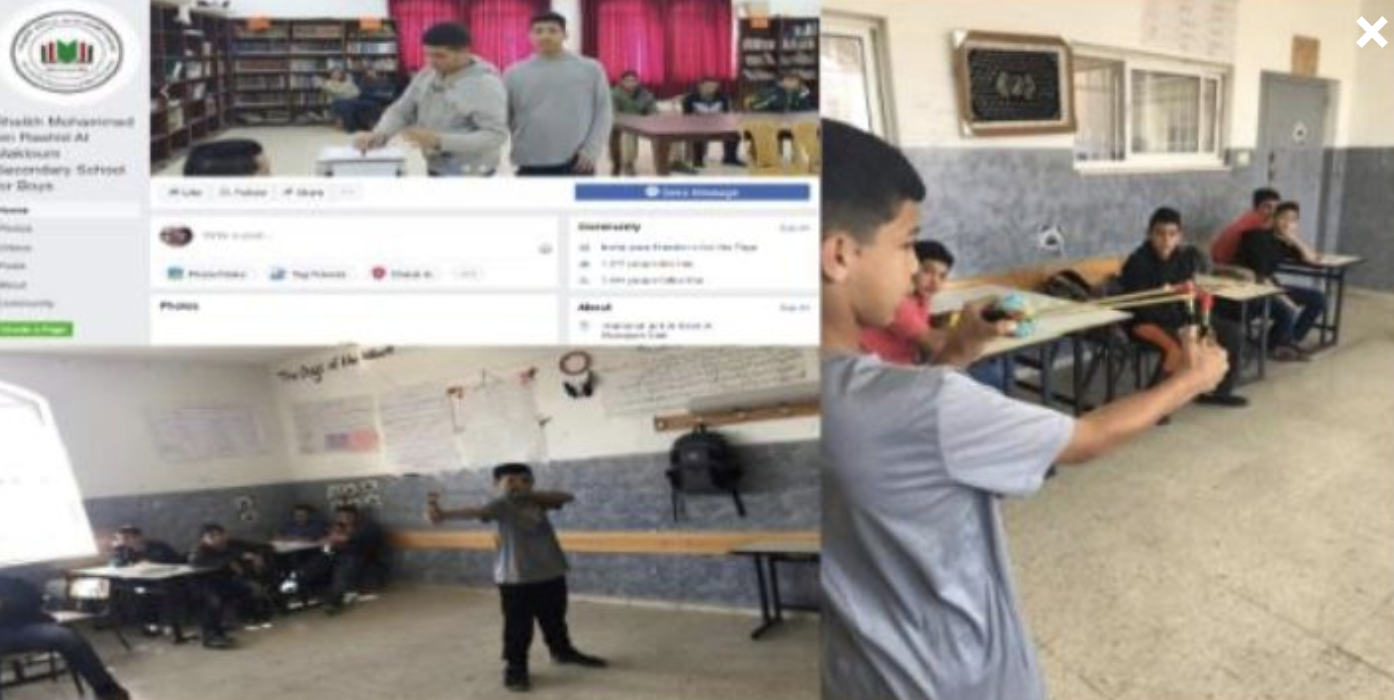 Palestinian Authority
Amid Coronavirus Pandemic, Palestinian Authority's Indoctrination of Children with Anti-Israel Hatred Moves Online
Despite the coronavirus pandemic shutting down schools operated by the Palestinian Authority, a new report showed that educational materials containing incitement, hatred and violence are now being used extensively online.
The materials were revealed by the Institute for Monitoring Peace and Cultural Tolerance in School Textbooks (IMPACT-se), and showed numerous instances of the disturbing lessons being taught to Palestinian children.
One video shows a teacher using the story of Palestinian terrorist Dalal al-Mughrabi, one of the perpetrators of the 1978 Coastal Road Massacre, in which 38 Israeli civilians were killed, to teach reading comprehension to ten-year-old kids.
The presentation used graphic images of violence, and the teacher at one point praises "the suicide operation that caused the deaths of many of the Occupation's soldiers."
In another video lesson, Sir Isaac Newton's theories are taught to seventh-graders using the example of slingshots used to launch projectiles at Israelis.
An answer to a question refers specifically to stone-throwing, saying, "The forces that influence the stone are the weight of the stone and also the resistance of the atmosphere that influences the stone."
Read More: Algemeiner