US-Israel Relationship
Haley Takes PA to Task After 'Hateful' Comments By Abbas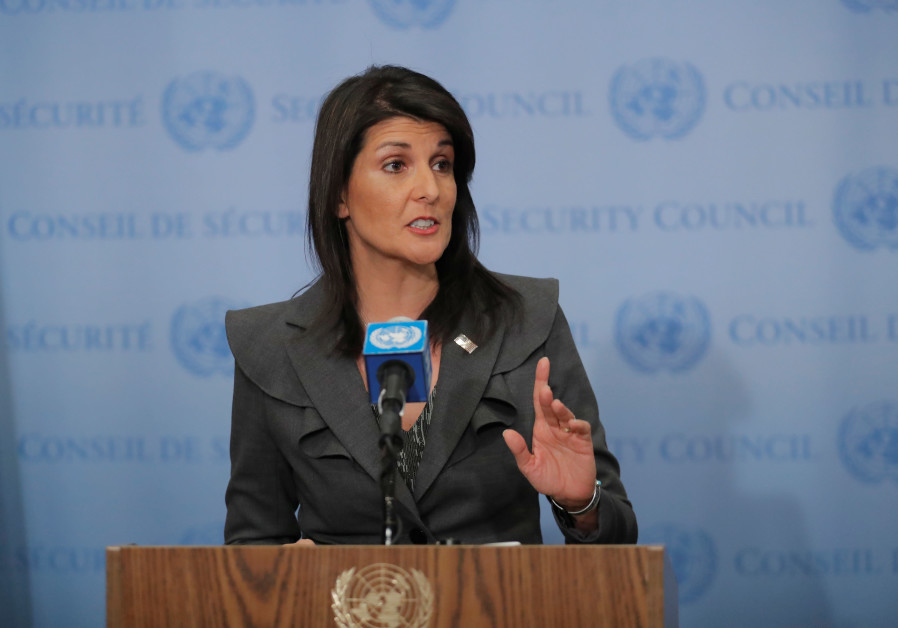 In her first official reaction to Palestinian Authority President Mahmoud Abbas's fiery speech this week, US Envoy to the UN Nikki Haley said Washington is "not going to pay to be abused."
Speaking during a wide-ranging interview with Voice of America's Greta Van Susteren, Haley took the PA to task. "Don't think that you can sit there and say hateful things about us and turn around and write you a check. It's wrong in every turn," she said.
Abbas effectively threw in the towel over the weekend, offering a scathing speech targeting the US administration generally and President Donald Trump personally by dismissing their peace effort and calling for his "house to be destroyed."
"Damn your money!" Abbas declared.
Israeli politicians and Jewish American groups decried the speech as a racist diatribe that revealed Abbas's true colors. The speech included conspiracy theories and fundamental questioning of the existence and justification for a Jewish state. Abbas also reiterated his position that the US could no longer be seen as a fair broker in future peace talks.
"We're not going to reward bad behavior," Haley said. "Here you've got the Palestinians who are basically saying they're going to cut the US out of the peace process. They're saying they no longer want to have anything to do with us. They go and take us to the United Nations and try, basically, are very hostile in what they say and what they do. We're not going to pay to be abused. It doesn't make sense."
When asked about US funding for refugee aid group UNWRA, which the administration announced this week would be reduced by $65 million, Haley said she expected other countries to pick up the slack.
"You have 120 countries who voted against us, that could more than take up the level of debt that UNRWA has," Haley said referring to the number of states that voted in the UN General Assembly last month to pass a resolution condemning the US for recognizing Jerusalem as Israel's capital. "We need to start being smart about the way we spend. We need to start really looking at foreign policy and seeing what the US goals are and where we want to go. We want a peace process between the Israelis and the Palestinians. We want to make sure that that moves forward. By the Palestinians cutting us out of the peace process, it shows that they weren't serious, that they're not serious in truly getting to peace. So, we're trying to make sure that if we're going to spend taxpayer dollars, that we're not spending it on something that doesn't move US interests forward."
Read More: J Post